My masters allowed me to look at the bigger picture
MA Early Childhood Education
Fatemeh came from Iran to study the Early Childhood Education MA. Attracted to the holistic nature of the MA, she enjoyed the scope of the modules and the greenness and internationalism of Sheffield.
My name is Fatemeh Sadeghi and I come from Iran. I've lived in many Arab countries like Saudi Arabia, Emirates, Kuwait.
Before I came to Sheffield I was a teacher at a kindergarten for children from three to eight years old.
Although I had done some short intensive courses and an Education MA previously, I was attracted to the masters at Sheffield as it is focused more about the policies and the huge ideas behind how you're going to become a teacher, how you can help the education systems. I found it very holistic and looking at the bigger picture.
I enjoyed the one-to-one tutorials and the modules that gave the background and bigger pictures in relation to Early Childhood Education.
---
The university spaces are really good, so that I can choose to study in a smaller group or book a room when I want to study alone. We have easy access to library resources through the library and online library. I also like the greenness of the city and that it's an international city.

Fatemeh Sadeghi

MA Early Childhood Education
---
I've worked so hard and I've learned to plan very clearly and focus and not be distracted by unnecessary details. When I finish I'd like to continue studying and do my PhD in the UK and then run teacher training programmes back in Iran.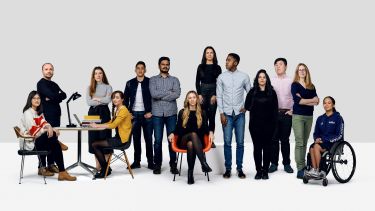 Postgraduate online event
Join our community of talented postgraduate students. Our next online event is on Wednesday 5 May.