Kean Boon Lee
PhD, MEng
Department of Electronic and Electrical Engineering
Senior Lecturer in GaN Electronic Devices
Semiconductor Materials and Devices Research Group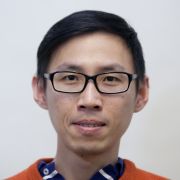 Profile

I graduated from the Department (M.Eng 2004, Ph.D. 2010). After 2 years as a post-doctoral research associate working on gallium nitride (GaN) electronic devices for radio-frequency (RF) applications at the Department, I moved to Singapore and joined Institute of Microelectronics as a scientist.

I spent a year and a half at Singapore to develop next generation 600V high power GaN transistors for power conversion applications.

In 2013, I returned to this department and I am currently a lecturer in GaN Electronic Devices.

My main research interest is on GaN semiconductor material and devices for both optoelectronic and electronic applications.

Visible light emitting diodes (LEDs) found in solid-state light bulbs and TV screens are mainly made from GaN. In addition to visible light, GaN is also capable in emitting ultra- violet (UV) light efficiently which can be used in applications such as water purifications.

I have spent nearly 4 years in my PhD working in this area and our group has demonstrated the first GaN-based UV LEDs in the UK.

My current research focuses on utilising GaN in electronics applications including radio-frequency (such as amplifiers in 5G mobile communications and military radars) and high speed power conversion (such as 48V-1kV DC power supplies, inverters for photovoltaic systems).

I am particularly interested in employing novel integration techniques to achieve high efficiency GaN electronic devices and systems.

I am a member of committee of the UK Nitrides Consortium and program committee member for UK Semiconductor Conference.
Qualifications

PhD in Electronic and Electrical Engineering, University of Sheffield, UK
MEng in Electronic Engineering (Solid State Devices), University of Sheffield, UK
Research interests

High voltage and high current AlGaN/GaN-based transistors
High speed/frequency RF GaN transistors
High temperature operation of GaN-based transistors
Monolithic integrations of GaN electronics
Novel vertical high voltage (>600V) GaN transistors
UV LEDs (wavelength: 250-350nm) design and device fabrication
Publications

Journal articles

Conference proceedings papers
Teaching activities

Lecturer in GaN Electronic Devices