EEE Engineering Champions
Meet some of our Engineering Champions. They are there on our Open Days to help answer any questions you may have about the course or studying at Sheffield. Find out a bit more about them!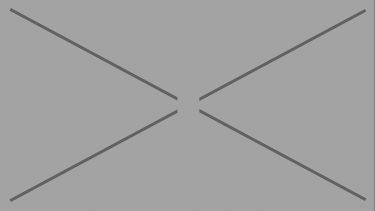 Anouschka: MEng Electronic and Electrical Engineering
Why did you choose Electronic and Electrical Engineering?
I chose the degree as I always wanted to do a STEM degree but one which was more of an applied subject, so engineering fit perfectly. The reason I picked electrical and electronic is that I loved circuits and magnetics at A-level and for me the idea of building devices of the future was enthralling.
Along with this I had done work experience in several other disciplines and decided it would be the most interesting as not only could I work on the big scale but the tiny as well. The degree could also lead to several other sectors such as aerospace and mechanical engineering as there as some overlaps.
What do you enjoy about your degree and why?
The degree is very broad, giving me the opportunity to study various different topics which I never thought I would like or study. For example, as part of this course, I am taught to programme in C language which most other engineering disciplines don't have the opportunity to do. My favourite part of the degree is the modules on semiconductor junctions, as this is more theoretical than most modules.
What do you enjoy about living in Sheffield?
Sheffield is amazing for the outdoors and everything is usually within a 20 min walk maximum, which means I rarely even have to get the bus. Not only this but the students union have any society you can think of which means you can always find a group of people you have interests in common with, this is how I made most of my friends in the first year.
The best part though is how safe compared to other university cities I found it. All the student houses and accommodation is relatively close to the university and all the students live in the same area, so you will always be close to your mates.
Where do you see yourself in 5 years time?
My plan is to be working in industry towards my chartership although as a second-year now I still have 3 years left as I plan on doing a year in industry with my degree as well. At the moment I hope to be working with semiconductors, or with a company who work within the field of renewable energy.
---
David: MEng Digital Electronics (now Electronics and Computer Engineering)
Why did you choose Electronic and Electrical Engineering?
Throughout school, I held a key interest in numeracy based lessons such as maths and physics. During A-Levels when deciding looking into potential courses engineering caught my eye as it was a way to use maths and physics on real-life problems rather than theory.
Electrical and Electronic engineering stood out the most as I had the most curiosity, in this era, everyone uses smartphone and computers with little knowledge of how they work, I wanted to understand these fundamentals and have never looked back since.
What do you enjoy about your degree and why?
My course is great as it frequently uses labs to reinforce theory taught in lectures. Through learning in a hands-on environment, theory is absorbed in a more enjoyable way and the knowledge sticks more as it forces a deeper understanding.
The range of modules such as electronic devices, programming, communications and energy management/conversion ensures there is something for everyone. Learning a large variety of modules ensures you progress as a rounded engineer with a firm grasp of which specific career is most suited to you.
What do you enjoy about living in Sheffield?
Student life in Sheffield is great due to the massive proportion of students here. There are over 300 societies and great facilities, which have collectively inspired me to pick up hobbies I never expected to do, such as trampolining and diving.
To anyone entering the university I'd highly recommend living in Endcliffe/Ranmoor in the first year; with over 3000 fellow first years, it's easy to make friends and it gave me the opportunity to meet some people that I know will be friends for life.
Where do you see yourself in 5 years time?
I see myself in an international electronics company after finishing a graduate scheme. I'd like to focus on the communications/software aspect of electronics and would like to keep working up the ladder towards project management roles. I'd love the opportunity to work abroad for a period of time, ideally, my company will offer this.
Top 10 in the UK
We're in the top 10 UK Electronic and Electrical Engineering Departments (QS World University Rankings 2021).