How to access the staff survey
The deadline to complete the survey has been extended to 5pm Monday 10 October.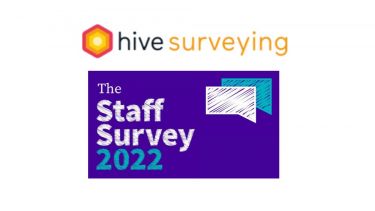 There are two ways you can access the survey
Access your University email account and find the email sent from "noreply@hive.hr"
Go to https://university-of-sheffield.hive.hr/myhive where you will be asked to enter your

First Name
Last Name
Employee Number  
You can find your Employee Number near the top of your Payslip (below Employee Name and above NI Number).  If your Employee number starts with any 0s, you need to remove these when entering it onto the staff survey webpage.
---
Your feedback is anonymous. 
We want to know honest feedback - but please provide as much information as possible.  Please express your feelings but please also add why you feel as you do.
Specific issues won't be addressed through the survey - please highlight these with your line manager or a member of the EFM Executive
---
There is more information and FAQs about the survey on the staff hub: 
staff.sheffield.ac.uk/news/staff-survey-2022 (University login required)
---
If you have any queries please contact EFM Relationships Manager Rachel Parnham r.e.parnham@sheffield.ac.uk 0114 222 9857