Developing the International Manager course
Combining tutor-led classes, guided study and 1 to 1 tuition, our Developing the International Manager course will give you the confidence to improve your Business and Management English language skills.
On
Outline
The course comprises 12.5 hours of tutor-led classes in small groups, 7-10 hours of guided independent study and five hours of 1 to 1 tuition each week. For more details and information on the small group tuition we provide please see our Business and professional English core programme.
---
Our Developing the International Manager course is ideal for experienced executives, managers and professionals who wish to improve their Business and Management English language in a commercial context.
Typically, participants have been working for some time and are already well established in their chosen careers.
Many of our participants come from leading international companies and organisations; so as part of the course you will be able to network with mature professionals from a range of different countries during your lessons and through our comprehensive social programme.
Some of the companies and organisations we have worked with over the last 10 years include:
Toyal Toyo Aluminium KK
Ono Pharmaceuticals
Tianjin Company
Hokuriku Electric Industry co., Ltd
WNT
Ceratizit Logistics
Grand National Assembly (GNA) Turkish Government
Ministry of the Interior (Turkish Parliament)
East China Normal University (Senior Administrators and International Staff)
---
You can expect to improve your Business and Professional English in the following ways:
communicate more confidently
speak more accurately and fluently
write more accurately and fluently
participate more successfully in meetings
improve your written English including emailing
expand your professional vocabulary
improve your understanding of grammar
socialise and network with greater confidence
work successfully in a cross-cultural environment
In addition to the advantages outlined above, you can expect to be able to manage meetings and negotiations more effectively, improve your presentation skills, expand your business vocabulary, use the telephone with greater confidence as well as being able to discuss management theory and leadership skills with greater confidence.
---
The minimum enrolment period for the Business & Professional English Core Programme is two weeks. You can join on any Monday during our standard full-time term dates in Term 1, 2 or 3 (October - June):
If you require a course outside of the dates listed above, we may be able to offer this. Please visit our special and bespoke courses webpage for more information.
---
£790 per week in 2022-23. This fee covers:
All tuition, materials and text books
Five hours of 1 to 1 tuition per week
Full report that includes our assessment of your competence and our trainer's recommendations for further study.
Comprehensive Social Programme
Company visit
Interactive Business and Management lecture every two weeks
Full enrolment as a student of The University of Sheffield. Benefits include discounted gym membership, swimming pool and use of sports facilities, reduced travel costs throughout the city, reductions at many restaurants and bars.
---
Our 1 to 1 tuition is tailored to individual client needs and taught by an experienced trainer. The following 1 to 1 tuition is available:
Business English Communication (intensive)
English for Law and contracts
English for Human Resources
English for the Public Sector
English for Marketing
English for the pharmaceuticals industry
Technical English
Financial English
English for Senior Administrators
English for examinations (BEC, TOEFL, TOEIC, IELTS etc.)
---
We feel that it is important for you to see how a company, often in a similar field to your own, operates within the UK. The visit usually begins with a presentation by a senior manager or MD, and concludes with a tour of the company and a Q&A session. We offer guided visits to a range of companies within Sheffield and the Yorkshire region.
For those who are working within the public sector we can arrange visits to publicly run institutions such as: The Sheffield Crown Courts, The Houses of parliament, Local Council Offices, Schools, Police and Fire Stations.
We will prepare you for these visits.
---
Further information
You can contact us directly with any enquiries you may have about our courses:
E-mail: eltcstudytours@sheffield.ac.uk
Phone: +44 114 222 1780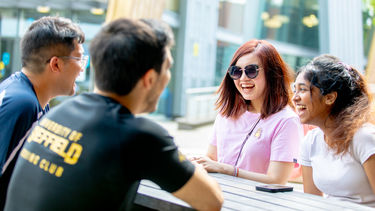 International Merit Scholarships
We offer a generous package of financial support for international students including 75 undergraduate scholarships worth £10,000 towards the annual tuition fee and 125 postgraduate taught scholarships worth £5,000 towards the tuition fee. Applications are now open for existing offer holders.