Join our team of world-leading academics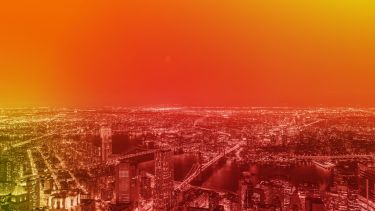 The Energy Institute is one of four flagship research institutes launched by the University of Sheffield in 2019 to tackle the biggest global challenges through pioneering real world solutions. We are now looking to recruit two Fellows to each of our flagship institutes - one Professorial Fellow and one Senior Research Fellow.
We are seeking candidates with an outstanding research profile and clear potential as a future academic leader. You would have clear targets for research and leadership development over a five-year period. At the end of that five-year period, following the achievement of your research plans, you would progress to a full position within one of our academic departments, while remaining a key member of the Energy Institute.
During your first five years, you will focus almost exclusively on developing your research profile, pursuing opportunities for high profile external grants, producing an array of high quality publications and exploring opportunities for partnership building and knowledge exchange and demonstrating the impact of your research.
For further information and to apply visit:
Closing date: 16th January 2020
---
Our research
The newly launched University of Sheffield Energy Institute is doing research differently. We have brought together 300 researchers to create a truly interdisciplinary institute that can be more responsive to the demands of industry and the needs of society.
The Energy Institute is conducting research in the following areas:
Circular economy
Looking beyond the current take-make-dispose industrial model, our research creates supply chains that are resource and energy efficient.
Conventional power
We are finding ways to reduce and even eliminate carbon dioxide emissions from fossil fuel power plants and heavy industry.
Electrical energy storage
We are researching energy storage facilitates and grid balancing, enabling greater use of energy from renewable sources, lowering costs and reducing our carbon footprint.
Nuclear
Nuclear power generates electricity without producing greenhouse gases. Our research ensures this can be done safely, securely and sustainably.
Wind
Our wind power research centre is aligned with Siemens-Gamesa and is the only industrially-led design facility for wind generators in the UK.
National scale facilities
Flagship institutes
The University's four flagship institutes bring together our key strengths to tackle global issues, turning interdisciplinary and translational research into real-world solutions.