Dr Archie Cornish
Research Associate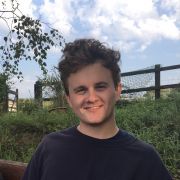 a.cornish@sheffield.ac.uk
Jessop West
Full contact details
Dr Archie Cornish
School of English
Jessop West
1 Upper Hanover Street
Sheffield
S3 7RA

Profile

I studied English as an undergraduate at the University of Oxford, before a Masters degree at Cambridge. I returned to Oxford for my DPhil (PhD), which I completed in 2020. My doctoral thesis considered Renaissance allegory from a spatial point of view: I was interested in what happens when abstract concepts are turned into spaces, and how the cultural associations of various kinds of spaces – palaces, hovels, caves – affect their meaning in allegory. I paid particular attention to the Elizabethan poet Edmund Spenser, but my interests are wide, and in my new role at Sheffield I am working as Research Associate on 'Penniless', an AHRC-funded project about precarity in the work and world of Thomas Nashe. My published work so far includes a comparative essay on Spenser and Seamus Heaney as poets dwelling in Ireland, and I am at work on converting my thesis into a monograph provisionally entitled Spenser's Dwelling Places.


I've taught early modern and contemporary literature, as well as literary theory, as a Lecturer at Oxford. From 2021-22 I taught courses there on Shakespeare. I value teaching and communication, and at Sheffield will be working on a series of podcasts exploring Nashe's precarious world. Alongside my academic career, I'm also a published poet and writer of fiction and have worked in improvised performance. I've delivered talks and lectures in a variety of formats and believe in the potential of the humanities to do good, both in and beyond the academy.
Research interests

Early modern literature, especially the writing of natural and lived spaces; personification and the feigning of persons; early modern nationhood; contemporary poetry, especially from Ireland; rhythm in poetry and prose.