Jackie Ingham
University Teacher in Syntax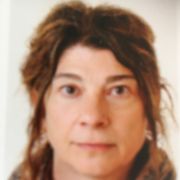 Profile

My main research areas include first and second language acquisition.

I was awarded a BA(Hons) in History at Lancaster University in 1989 and then taught English as a second or foreign language (TESOL/TEFL) for a number of years, both in the UK and overseas. 

I returned to Higher Education at the University of Sheffield, and obtained an MA in Applied Linguistics with TESOL in 2012. This was followed by a PhD in 2019. My thesis was titled 'L2 inflectional Morphology and Prosody: The Case of L1 Bengali Speakers of L2 English' supervised by Dr Kook-Hee Gil and Dr Ranjan Sen.
Research interests

My research interests are First Language Acquisition, Second Language Acquisition and TESOL.

I am particularly interested in how inflectional morphology is acquired, and in trying to understand what makes the spoken production of inflectional morphology difficult for even proficient speakers of L2 English. I have presented my research at conferences such as the International Symposium of Monolingual and Bilingual Speech (ISMBS, 2017) and Generative Approaches to Second Language Acquisition (GASLA, 2019).

I am currently working on how some of the research findings on this topic can be applied to classroom teaching in relation to TESOL.