Sheffield Centre for Research in Film
The Sheffield Centre for Research in Film (SCRIF) acts as a hub for a diverse, interdisciplinary community of scholars and researchers, from the University of Sheffield and beyond, with shared interests in the significance, analysis, role and impact of the moving image.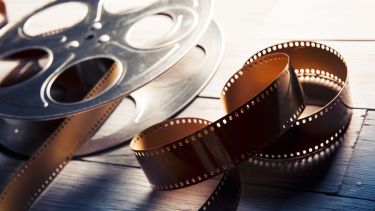 Here you will find profiles and backgrounds for the Group's academic staff and research students, news and information about events organised by members of the Centre, details of publications and research activity linked to the Group, and links for contact and discussion with us.
---
Seminars and events
2020 programme coming soon
---
Co-directors
Julia Dobson
I research and publish on contemporary French cinema. Recent work has focused on new configurations of the auteur in contemporary French film,  negotiations between political discourse,  genre and gender and first-person documentary film. Current projects include the representation of adolescence and the family photograph within film. Full profile.
Jonathan Rayner
I research and publish in several distinct and related areas of film theory and analysis. My key interests are in Australian and New Zealand genre cinema (particularly Gothic films), the interconnections of cinema and landscape, auteur theory, studies of popular genres, and naval history in fictional and documentary film. Full profile
Members
Fabienne Collignon

Jonathan Ellis

David Forrest

Dominic McHugh

Robert McKay
Find a PhD
Search for PhD opportunities at Sheffield and be part of our world-leading research.