A pool of helpful tools and resources to support entrepreneurs along their business journey.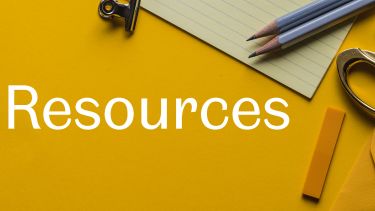 Developing a business is an iterative process involving 4 key stages, Ideation, Validation, Launch & Scale. Our team has compiled some essential tools and resources to assist the first two stages, Ideation & Validation to support entrepreneurs on this journey.  The following resources will help entrepreneurs build a strong foundation for their business. We encourage you to work with others through this process, whether that be your Tech Transfer Office (for University-owned IP) or the Entrepreneurship team (for students and graduates), who will also be able to signpost you to further resources. 
This journey is very much an iterative process and one that requires you to keep coming back to similar resources. You should continue to revisit these models and processes throughout your journey, especially when developing new products and services.
---
Ideation is the process of generating ideas in order to solve a problem and communicate this to others.
In order to develop a quality idea, you should start by understanding the problem you are trying to solve. Once you develop a greater understanding of the problem then start coming up with a variety of ideas that would solve them. To research the problem and the market, use these tools that are available through the University.
These resources will give you an understanding of the ideation process and the tools to ultimately design a product or service that solves the customer's problem(s).
CLEAR IDEAS — An innovation framework that starts with focussing the problem and helps users through the ideation process. Start with the IDEAS part of the framework and then move on to the CLEAR part of the framework later on. This model is developed by UoS academic Kamal Birdi also available as an app.
Strategyzer 's Value Proposition Canvas Explained — A very well known tool that enables you to assess how your product or service provides value to your customer. Canvas template: Value Proposition Canvas (Strategyzer)
---
Don't find customers for your products, find products for your customers

Seth Godin
Validation is the process of determining if there's a need for your business, by identifying and challenging assumptions that have been made early on in the process.
In developing an effective business it's essential that you are able to clearly define your target market and use their experiences to inform how you design your business. By empathising and understanding the challenges that customers face, a strong evidence-based foundation can be built.  This foundation is key to the process of validation and will enable you to build a business that is more likely to succeed.  Validation is an iterative process that you should always do as your business grows, changes, and innovates through the entrepreneurial journey.
There are a number of different ways to validate an idea — the most effective way is to talk to potential customers. Here are a number of tools to help you conduct primary research (e.g. interviews and surveys) that are unbiased and develop a strong understanding of the market.
The Rules for Customer Interviews (LIFFFTInc) — A succinct set of rules to use when forming the basis for your market research and interview questions.
Identifying partners and potential customers — Using Google (or other search engines) identify potential partners/customers working in your industry/area of interest. Capture these in a list, which can be used to connect with and add to as your idea develops.
Market research tools — A collection of resources available through the University that will provide you with valuable insights into potential customers and competitors across a range of industries.
---
A world top-100 university
We're a world top-100 university renowned for the excellence, impact and distinctiveness of our research-led learning and teaching.