We offer two General Engineering undergraduate courses that include a Year in Industry. It's a unique opportunity to gain industrial experience to enhance your career prospects.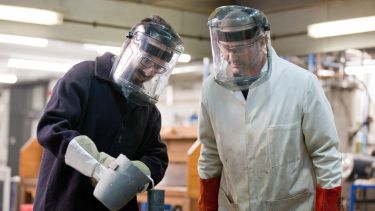 MEng - between Years 3 and 4
BEng - between Years 2 and 3
This degree is all about maximising your employability. You'll follow the same academic programme as our main MEng/BEng courses, but you may also have an opportunity to spend a year within an engineering company in a graduate-level role. It's available as a four year BEng or a five year MEng.
This course provides you with an opportunity to spend a year working in an engineering company, allowing you to gain hands-on experience whilst giving you the chance to put what you've learned in your academic studies into practice.
You will benefit from experiencing the culture of industry, operating as a graduate engineering, gaining contacts, and preparing for graduate employment.
We will provide comprehensive support and guidance to you both prior to and during your industrial placement via our dedicated Year in Industry team and the Careers Service. While students are responsible for securing their placements, we will provide help with preparing your CV and support in applying for and obtaining your placement. 
The Year in Industry is assessed and monitored by an academic member of staff, and in recognition, it will appear in your final degree title. It is possible to transfer onto the Year in Industry option once you have begun your degree, depending upon you meeting the grade progression threshold.
Find out more about our links with industry on our careers webpage.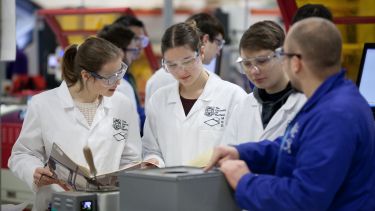 A world-class university – a unique student experience
Sheffield is an engineering research university with a global reputation for excellence. We're a member of the Russell Group: one of the 24 leading UK universities for research and teaching.
Explore the University
Discover why Sheffield is the right choice for you at one of our open days or events.