Geography alumna becomes President of the Royal Town Planning Institute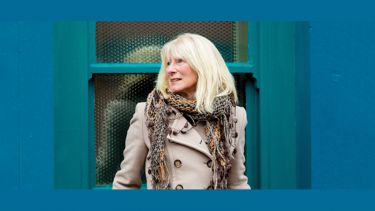 A former student from the Department of Geography at the University of Sheffield has been made President of the Royal Town Planning Institute (RTPI).
Sue Manns studied BA Geography at the Department from 1974-77. Born and raised in the West Midlands, Sue's career in planning has spanned 40 years including roles at in the public sector at Birmingham City Council and Advantage West Midlands, in the private sector at Arup and Pegasus Planning Group, in academia as a senior lecturer in planning law and practice at the University of Central England (now BCU) and finally as National Planner for RTPI Planning Aid England. Sue now runs her own practice and is a visiting lecturer at Birmingham University.
Sue has specialised in consultation and community engagement, and was lead author of the RTPI Planning Aid 'Good Practice Guide to Public Engagement in Development Projects'. She is a Fellow of the RTPI, a Fellow of the Royal Society of Arts and a Fellow of the Royal Geographical Society.
Sue has already used her new position to highlight the need for increased diversity in the planning profession, particularly in senior roles.
"Talent is everywhere, opportunity is not," she said at a meeting of the RTPI's General Assembly. "With complex issues, such as those tackled by planners, it is simply not possible for one person or a group of people from similar backgrounds, to have all the relevant insights."
You can read more about Sue's speech on the RTPI website.
Professor Jenny Pickerill, head of the Department of Geography, congratulated Sue on her new role:
"Sheffield Geography are immensely proud that Sue Manns, a BA Geography graduate, has recently been appointed President of the Royal Town Planning Institute for 2020. We are particularly pleased to hear her calls for greater diversity within planning and for closer grounded work with communities. These concerns are central to much of our work at Sheffield where we view place, difference and communities as the starting points for understanding the world. We wish Sue every success in her new role."
A world top-100 university
We're a world top-100 university renowned for the excellence, impact and distinctiveness of our research-led learning and teaching.