Dr Archie Davies
Leverhulme Early Career Fellow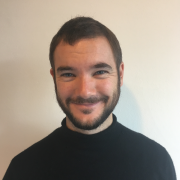 Archie.davies@sheffield.ac.uk
Geography and Planning Building
Full contact details
Dr Archie Davies
Department of Geography
Geography and Planning Building
Winter Street
Sheffield
S3 7ND

Profile

I graduated from the University of Oxford with a BA in English Literature and Language in 2010. After a number of years working in environmental policy, including in the Cabinet Office and as Head of European Policy and Campaigns at the Royal Society for the Protection of Birds, I returned to academia. I received an MSc in Urban Studies from University College London in 2015, and my PhD from King's College London in 2019, supervised by Alex Loftus. In 2019-20 I was a Visiting Stipendiary Fellow at the Institute of Latin American Studies at the University of London. I joined the Department of Geography as a Leverhulme Early Career Fellow in April 2020.
Research interests

I am political ecologist with research interests in the geography of hunger, translation, and the history and philosophy of geography.

I have two major areas of ongoing research. The first concerns the 'geography of hunger', a concept put forward in the mid twentieth century by Josué de Castro (1908-73), a Brazilian activist, politician and geographer. I investigate how this idea emerged, how it has travelled, and how it can help us think about hunger and political ecology today.

My second major area of research concerns the history of twentieth century geographical ideas in Latin America, particularly the Northeast of Brazil. I am investigating the life and work of scholars and activists including Beatriz Nascimento and Milton Santos.

A number of thematic strands connect my current research. These include:

Urban Political Ecology
Translation
Geographical theory (particularly about space, nature, race and the body)
The history of Latin American social thought
Infrastructure
Landscape
Anti-colonial geography
Biographical and archival methodologies

I am a practicing translator from Portuguese into English. I have translations forthcoming of Milton Santos (For a New Geography) and Beatriz Nascimento (selected essays and poems).
Publications

Journal articles

Book reviews