Dr Hibbah Araba Osei-Kwasi
BSc (Ghana), MSc (Belgium), PhD (Sheffield, UK), FHEA
AXA Post-doctoral Researcher (Public Health Nutrition)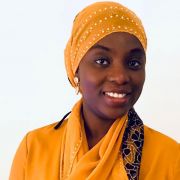 h.osei-kwasi@sheffield.ac.uk
Geography and Planning Building
Full contact details
Dr Hibbah Araba Osei-Kwasi
Department of Geography
Geography and Planning Building
Winter Street
Sheffield
S3 7ND

Profile

Hibbah has an MSc degree in Nutrition and Rural Development from Ghent University, Belgium and PhD in Public Health Nutrition from the University of Sheffield.

Prior to commencing her PhD at the University of Sheffield, Hibbah worked as a Research Assistant at the Noguchi Memorial Institute for Medical Research, Ghana where she was involved in various nutrition and intervention research.

Hibbah's PhD project adopted a mixed method research approach to explore the determinants of dietary behaviour, dietary acculturation and household food insecurity among Ghanaians living in Europe. During this period, she also worked as a Research assistant for 2 years on an EU project: Determinants of Diet and Physical Activity (DEDIPAC) knowledge Hub; funded by the EC/MRC to understand the determinant of dietary, physical activity and sedentary behaviours across Europe.

After her PhD, she worked as a Research Associate on two projects at the School of Health and Related Research (ScHARR), University of Sheffield to explore dietary transitions, drivers of food choice and the food environment in Ghana and Kenya. As an output of these projects, Hibbah led the development of  the African Urban Food Environment Framework for creating healthy nutrition policy and interventions in urban Africa".

She then had a lectureship position in Public Health Nutrition at the Clinical Science and Nutrition Department at Chester University before moving to the Department of Geography at the University of Sheffield in is 2019 as an AXA post-doctoral Research Fellow.
Research interests

My research falls within the following three themes:

Dietary practices (including sustainable diets) and its relationship with all forms of malnutrition
Nutrition transitions in Low- and middle-income countries
Nutrition inequalities linked to migration and ethnicity
Food system and food insecurity

Current project:
Publications
Teaching interests

Public Health and Nutrition related modules. I am particularly interested in supervising students' dissertations in the areas of Food behaviours and systematic reviews.