Dr Janice Astbury
Department of Geography
Research Associate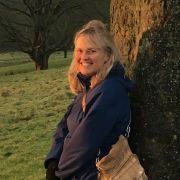 j.astbury@sheffield.ac.uk
Geography and Planning Building
Full contact details
Dr Janice Astbury
Department of Geography
Geography and Planning Building
Winter Street
Sheffield
S3 7ND

Profile

Janice is currently working on Breathing Infrastructures, a multidisciplinary action research project implementing urban living laboratories in Buenos Aires with the aim of demonstrating the efficacy of green barriers in filtering air pollution out of schoolyards to reduce environmental risks to children's health, as well as generating multiple social and ecological co-benefits emerging from engagement with community and nature. The project seeks to demonstrate opportunities for low cost, inclusive, multifunctional green infrastructure that can be scaled up in Buenos Aires and beyond.

Prior to coming to the University of Sheffield, Janice was a researcher at the University of Manchester and Durham University on projects related to green infrastructure/nature-based solutions, addressing problems in the public realm (including air quality and vehicle traffic), energy systems, sustainability transitions--and how Urban Living Labs can be effective in these areas.

She completed her PhD in Human Geography in 2015 at the University of Manchester with a thesis entitled 'Inviting Landscapes: resilience through engaging citizens with urban nature' and (some years earlier) her MA Geography at McGill University with the thesis 'Cultural constructions of the environment among Mexican and Canadian environmentalists and implications for NGO partnerships'.

She also has a BA Geography from McGill and a BEd from the Université du Québec à Montréal. In parallel, Janice has had a twenty-five year career in programme design, management and evaluation within international organisations, philanthropic foundations, NGOs and community organisations—and been an educator in both formal and non-formal contexts.
Research interests

I am very excited about the potential of nature-based solutions to address urban challenges and want to continue exploring this. I am particularly interested in community-based initiatives and the role of citizens, community organisations and local government in socially just sustainability transitions—or as I would also describe it, moving toward resilient social-ecological systems.

I think that people-nature interactions are an important element of this and that reconfiguring this relationship is key to urban transformation. I have a particular interest in the role of design in facilitating social-ecological change, including the capacity of landscapes to invite people to think differently about the places they live and their roles in enhancing them. I am also broadly interested in citizen engagement and evolving forms of governance.

I enjoy being involved in co-production of research with practitioners and policy actors. I like to combine a systems perspective with an ethnographic approach to capturing experiences on the ground. When possible I try to engage in action research that has immediate impact, sometimes using an adaptive experimentation approach to test and analyse interventions that can thereafter be incorporated into practice. I have found that urban living labs are a good framework for this.
Publications

Journal articles

Chapters

Theses / Dissertations