Jess Lyon
Department of Geography
Knowledge Exchange Research Associate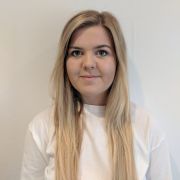 j.e.lyon@sheffield.ac.uk
Geography and Planning Building
Full contact details
Jess Lyon
Department of Geography
Geography and Planning Building
Winter Street
Sheffield
S3 7ND

Profile

Jess obtained a BSc in Biology from University of Sheffield and an MSc in Climate Change: Environment, Science and Policy from King's College London with a dissertation on Post-Brexit UK Agriculture: Investigating the proposed agricultural policies and their impact on the environment.  

Since completing her MSc, Jess has been working as a Research Assistant for Dr Ruth Little, to assist the Department for Environment, Food and Rural Affairs (Defra) on the co-design and development of post-Brexit agricultural policy and the Environmental Land Management scheme.
Research interests

Recently my research has focussed on topics related to sustainable agriculture and agricultural policy. I am part of the research team led by Dr Ruth Little with University of Sheffield and Reading on engaging stakeholders for the co-design and development of UK agricultural policy and have previously been involved in a project with University of Reading on the responsible innovation of autonomous robots in agriculture.

I am interested in a variety of environmental and conservation-based subjects and I particularly enjoy linking science and evidence to policy and management. I have experience working at several conservation NGOs, on coral reef conservation as well as urban greening and reforestation.