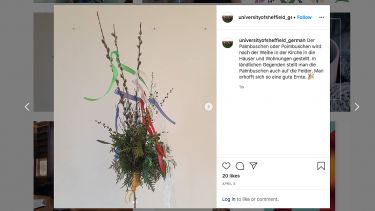 There are some weeks when nothing happens. And then there are weeks when decades happen. So said Lenin, apparently, though the lines are at times attributed to Marx — who quipped that some events over a period of 20 years can be compressed by German historians into the equivalent of a single day, but that days might come in which 20 years happen. In any case, it certainly feels as if coronavirus is quickly changing the history of our own times. 
For the time being, we in Germanic Studies have moved all our activities online. We are teaching classes virtually, and find that it works rather well. Also, there is an increased appetite for German everyday material: a number of our students are busy watching soap operas in German, which we encourage at normal times — but now there should be no guilty feelings whatsoever! 
We can still read, too. As Seán Williams has blogged, some eighteenth century stories may resonate with our current lives in lockdown. And fortunately, Germanic Studies staff had already written textbooks, so that students of Modern German Thought, for example, can log off and study with Henk de Berg's book in hand as well.
We may be working apart, but we stay connected. Franziska Auer has been sharing Austrian Easter traditions on Instagram. And when Mariella Bachmann and Yasemin Cigiltepe take a coffee break, they chat with their Sheffield students and our Erasmus visitors in a community forum they've created. It's a shame that we couldn't organise a cookie baking competition for Easter like we did at Christmas, but Franziska found a few recipes online. Good luck finding flour in the supermarket, though… 
Our classes will resume on 20 April. We are all working hard to make the rest of the semester enjoyable and meaningful. We are fortunate to be able to draw on our strong Germanic community. Am Ende des Tunnels gibt es immer ein Licht.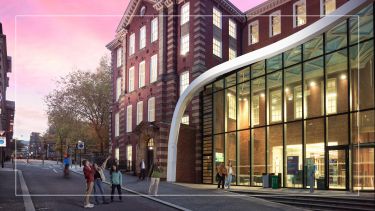 Visit us
Discover what sets Sheffield apart at our undergraduate open days on the Saturday 21 October or Saturday 18 November.