Blog: Why study a degree in Health and Human Sciences?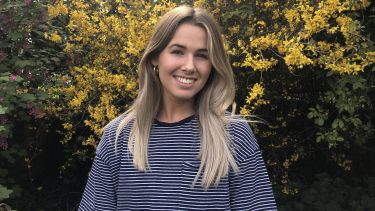 I am a second year Health and Human Sciences (BMedSci) student from Newcastle and I moved to Sheffield to start university. I chose University of Sheffield because of many aspects - the course they offered was perfect for my future career aspirations and the content that I would be studying was really appealing to me. Alongside this, when I visited the university on an open day I fell in love with the city and university campus. Sheffield has a perfect balance of green space and the hustle and bustle of a busy city.
Sheffield has a prominent student community and you know wherever you go on a night out, you are bound to bump into other students! You can be in the heart of the city centre and within a 30-minute bus ride be on the fringe of the Peak District, which is perfect if you need a wholesome afternoon to de-stress from your studies. The Student's Union (SU) offers some of the best nights out and it is so rare to have such a popular SU with so many options for club nights. It is really fun to see all your peers out in the same place and it is a great place to go after socials when all the societies come together. 
After I have completed my degree I am hoping to have a career in the field of public health. The Health and Human Sciences course structure offers many modules that touch upon many areas that public health deal with and it has really made my aspirations much clearer. I have thoroughly enjoyed everything that I have learnt.
Completing a health policy module in second year has focused my future ambitions and I now know I would like to pursue a career in public health policy. The module involved me planning a health policy for the university and plan how it would be implemented. I had to go through every process as though it was a real policy and discuss why it would be important for students and staff at the University of Sheffield. I found the module very insightful and it gave me a real idea about what a career in this field would be like. It was inspiring being taught by a lecturer who is an expert in the field. We also got the chance to give a presentation on a topic within health policy which also enhanced my public speaking skills and confidence for a future career.
The course is fairly small which creates a really welcoming group and everyone supports each other through stressful times such as deadlines or exams. It means that lectures are always really interactive which makes it much more interesting. It is also easier to have closer contact with lecturers and tutors so you can get support if you require it. It is really nice when lecturers know who you are and get to know you throughout the module they are teaching you. Overall, I am so happy I chose to study Health and Human Sciences at the University of Sheffield. I love university and I will leave my third year knowing I have had the best three years I could have imagined. 
Want to find out more about our student experiences? Check out more student profiles here.
Explore the University
Discover why Sheffield is the right choice for you at one of our open days or events.