Child and Family Health and Wellbeing
We have a broad portfolio of interdisciplinary work focused upon the health and wellbeing of children, young people and families.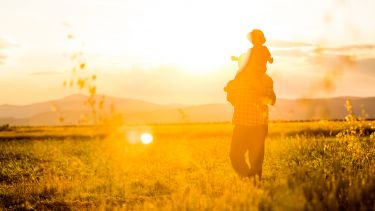 Our work is theoretically driven and underpinned by a concern for inequity, vulnerability, responsibilisation and resilience, and their impacts on family health and wellbeing.
We utilise qualitative and mixed-methods approaches to undertake research that:
is child-focused
accesses multiple family perspectives
employs participatory approaches
draws upon principles of co-production
We are committed to furthering theoretical understandings of inter-generational relationships and family life and exploring their implications for health and social care policy and practice. We welcome the opportunity to work collaboratively with practitioners, community partners and academics nationally and internationally.
Current and recent projects fall under the following themes:
Food and eating
Health literacy
Health care environments
Contact
Professor Penny Curtis
Professor of Child and Family Health and Wellbeing
Email: p.a.curtis@sheffield.ac.uk
Tel:    +44 (0) 114 222 204
Staff
Professor Penny Curtis
Dr Hannah Fairbrother
Dr Parveen Ali
Dr Jill Thompson
Dr Katie Ellis
Dr Victoria Whitaker