Enhancing the lives of older people and their families
Our inclusive approach recognises the importance of relationships in the lives of older people and that well-being should also be understood within wider social determinants of health.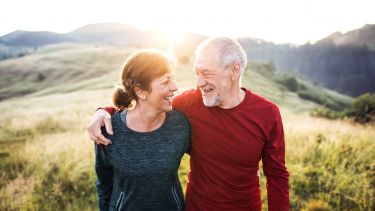 We undertake research which is focused on the promotion of health and well-being of older people and their families, valuing the perspectives of older people within our work and as such seek to undertake research which is co-productive and based upon meaningful partnerships.
Our projects cover a range of fields important to the health and well-being of older populations, these include work in care environments, public health and community contexts.
Specifically, we continue to do work in the fields of dementia, sexual health, frailty, managing chronic conditions and co-morbidities and loneliness. The notion of biography and continuity in later life forms an essential part of our project work.
Methodologically our work is largely qualitative, with a special interest in grounded theory, co-production, biography, narrative, ethnography and the use and development of creative approaches to research.
Staff
Professor Tony Ryan
Dr Sharron Hinchliff
Professor Angela Tod
Professor Jane Seymour 
---
Current Projects:
Flagship institutes
The University's four flagship institutes bring together our key strengths to tackle global issues, turning interdisciplinary and translational research into real-world solutions.