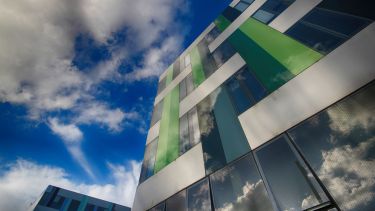 Lecturer in Early Medieval History
We are seeking candidates who would add a new dimension to existing coverage in the department, and whose research and teaching on the period ca. 300- ca. 800 will contribute to ongoing departmental initiatives, such as decolonising the curriculum and globalising our outlook.
You will join a dynamic core team of ancient and medieval historians that includes Dr. Casey Strine (ancient Near Eastern history and migration), Prof. Julia Hillner (law and society in late antiquity), Dr. Charles West (Europe between the 7th and 12th centuries), Dr. Danica Summerlin (law, politics and the church in the central middle ages), and Prof. Martial Staub (citizenship and migration in the late middle ages).
Closes 24 March
Lecturer in the History of the Francophone World
We are looking to complement our existing strengths in modern European history while also extending the global range of our teaching and research expertise in Africa, Asia, the Caribbean and/ or French North America.
You will join a dynamic core team of modern European and Global historians that includes Dr Laura Almagor (modern Jewish history), Dr Emily Baughan (Aid, development, and internationalism), Dr Esme Cleall (British Empire), Dr Miriam Dobson (post-war Russia), Dr Andrew Heath (modern US), Dr Eirini Karamouzi (Cold War Europe), Dr Rosie Knight (Slavery, Gender and Race), Prof Siobhan Lambert-Hurley (modern South Asia), Dr Tehyun Ma (China and Taiwan), Dr Sarah Miller-Davenport (modern US), Dr Saurabh Mishra (South Asia), Dr Julia Moses (modern Britain, Germany and Italy), Dr Simon Stevens (modern Global and transnational history), Dr Andrew Tompkins (cross-border interactions in Europe), Prof Mary Vincent (modern Spain) and Prof Benjamin Ziemann (modern Germany).
Closes 24 March
See the links below for more information!