Alex Traves
Department of History
Research student & Teaching assistant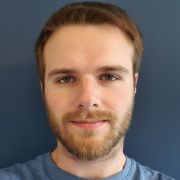 Profile

Thesis title: Kinship in Early Medieval England, AD 600 – 1050: Law, Land and Literature.

Supervisors: 

Period: Pre-1500 

Thesis abstract:

Kinship was, and remains, a social bond that affects almost everyone, yet no modern re-interrogation of the old conceptual paradigms associated with kinship in early medieval England has been attempted.

This is a problem this project seeks to address, by answering these key research questions: how did kings interact with family groups, and did these interactions change over time? How were the perceived legal and social obligations of kinship, particularly in terms of feuds and inheritance, managed?

How did ecclesiastical communities interact with secular families? And what did contemporaries think about the family - what did this concept mean to them?

The thesis draws primarily on the evidence of secular law codes, wills, ecclesiastical penitentials and Old English poetry, with the aim of challenging received wisdom about the nature, structure and meaning of early medieval kinship, as well as the family's relationship with early medieval political culture in England.
Qualifications

PhD History, University of Sheffield, 2018 - present
MA Medieval History, University of Sheffield, 2017
BA (Hons) History and Politics, University of Sheffield, 201
Grants

Awards:

PhD scholarship: Faculty of Arts and Humanities Doctoral Academy Scholarship
Teaching activities

University of Sheffield Teaching Assistant 2020-21 academic year: 

HST112 Paths from Antiquity to Modernity
HST116 Empire: From the Ancient World to the Middle Ages
Professional activities

International Society for the Study of Early Medieval England
Publications and conferences

Conference and seminar papers:

'Genealogy and Royal Women in Early Medieval England: Osburh and Ealhswith in Asser's Life of King Alfred', presented at the Postgraduate Colloquium, Department of History, University of Sheffield, July 2020. 
'Family and Inheritance in Early Medieval England: The Wills of Ealdorman Ælfgar and His Daughters', presented at the Medieval and Ancient Research Centre, University of Sheffield, November 2019.
'Kings and Kinship in Anglo-Saxon England: Feuding and the Law', presented at the PhD Showcase, University of Sheffield, April 2019.

Book reviews:

A. Traves (2020) [Review], 'Visions of Kinship in Medieval Europe, by Hans Hummer', Early Medieval Europe (forthcoming).