Dr Claire Burridge
Leverhulme Trust Early Career Fellow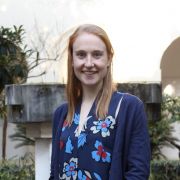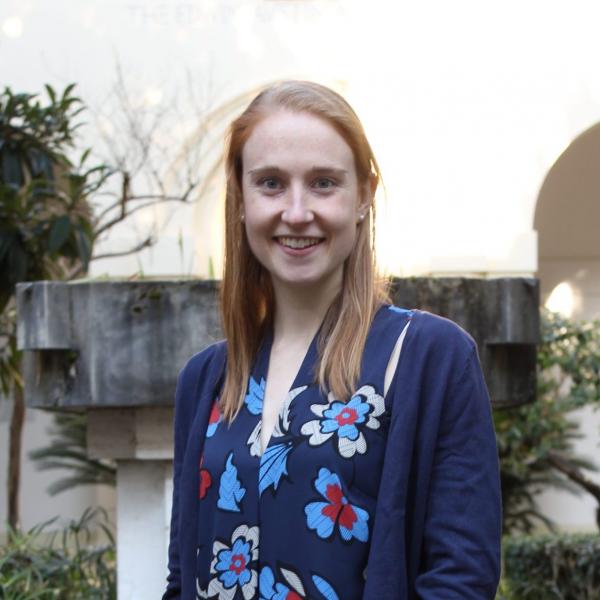 Profile

I arrived in Sheffield in May 2021 to begin a three-year Leverhulme Trust Early Career Fellowship, 'Crossroads: The Evolution of Early Medieval Medicine in Global and Local Contexts'. The project's website can be found here. Prior to taking up this position, I was a postdoctoral researcher at the British School at Rome, first as a Rome Scholar (2019-20) and then as a Residential Research Fellow (2020-21). Originally from the US, I received my BA (hons) in History and Medieval and Early Modern Studies from the University of North Carolina at Chapel Hill before moving to Cambridge for an MPhil and PhD.

Broadly, I work on early medieval health and medicine and focus on surviving collections of medical recipes – what today we might think of as prescriptions. I am particularly interested in exploring the relationship between medical knowledge and practice as well as the transmission of this knowledge and the movement of both manuscripts and potential ingredients during the Carolingian period. My research draws on a range of disciplines, bringing together textual, archaeological, and biocodicological evidence.
Qualifications

BA (hons) - University of North Carolina at Chapel Hill

MPhil - Cambridge

PhD - Cambridge
Research interests

My current project, 'Crossroads: The Evolution of Early Medieval Medicine in Global and Local Contexts', takes a new approach to the evolution of medical knowledge in the early middle ages, applying recently developed digital tools to collections of medical recipes unattributed to classical texts – material largely overlooked by existing scholarship. The project's website can be viewed here. By transcribing and analysing surviving remedies from manuscripts today found in collections across Europe (c. 10,000-15,000 recipes expected), this research explores previously unknown, non-classical influences on medicine and investigates how, why, where, and by whom these texts were adapted. The project thus provides a much-needed counterpoint to the traditional focus on the inheritance and reception of classical medical knowledge in the early medieval west, contextualising the evolution of European medicine within both global and local frameworks.

Alongside this work, my first book (under contract with Brill) builds on research stemming from my recently completed, Wellcome Trust-funded PhD, 'An Interdisciplinary Investigation into Carolingian Medical Knowledge and Practice'. My dissertation posed the question: could those individuals in possession of the recorded medical knowledge have attempted to treat the ailments from which people suffered? To answer this question, I integrate textual and osteological evidence, assessing the potential practicality and applicability of the medical knowledge circulating in eighth- and ninth-century western Europe. This interdisciplinary approach casts fresh light on early medieval health and medicine, expanding on existing scholarship by analysing largely overlooked texts while simultaneously breaking new ground by re-evaluating the written record in the light of osteological evidence.

I am also leading up an international manuscript cataloguing project, Beyond Beccaria, that aims to update and make accessible catalogue entries for all surviving early medieval Latin medical texts. The existing catalogues of manuscripts containing medical writings, Augusto Beccaria's I Codici di medicina del periodo presalernitano (1956) and Ernest Wickersheimer's Les manuscrits latins de médecine du haut moyen age dans les bibliothèques de France (1966), while indispensable to researchers, are desperately in need of revision and expansion. Additionally, the limited number of copies of these texts has created challenges in accessing the information they contain. The Beyond Beccaria team is working to remedy these issues by producing an accessible, 'living' catalogue (i.e., a catalogue that is online and updateable) – stay tuned for the release of our digital platform.
Publications

Journal articles

Book reviews

Reports

Dictionary/encyclopaedia entries
Research group

Research supervision

 Current Students

Second Supervisor
Grants

Leverhulme Trust Early Career Fellowship (2021-24)
Teaching interests

I am interested in teaching courses on the medieval world (from early medieval Europe to the global middle ages), manuscript studies, and the history of health and medicine.
Teaching activities

Undergraduate:

Postgraduate: 
Professional activities and memberships
Public engagement

Public engagement:  

I was selected to exhibit my research in the 2021 British Academy Summer Showcase. A recording of this event, 'Medieval Potions and Modern Lotions', can be found here. 

I am currently developing a project website that aims to share my research with the public, and it can be viewed here. Additionally, I have contributed pieces about my work to a number of different blogs, such as the Recipe Project, the British School at Rome's Life at the BSR and Cambridge University Library's Special Collections. I also maintain an active Twitter account (@ClaireBurridge3).

In the media:

My research was highlighted in the Leverhulme Trust's 2020 Annual Review, and can be viewed here.