Study abroad as part of your history degree
We offer our history students the chance to spend part of their time studying in Europe, North America, Asia or Australia.
On
History is all about discovering and understanding the world at large. It's important to learn about your local environment, but also broaden your horizons.
During your time studying History at Sheffield you'll be able to get involved in the local community, learning about its past while helping future generations to discover history's potential.
But you might also want to look further afield, and that's why we offer our history students the chance to spend part of their time studying in Europe, North America, Asia or Australia.
As well as helping you to get a wider perspective on your studies, studying abroad gives you a great opportunity for personal development. You'll experience another culture, make new friends and maybe even learn a new language.
It's great for your learning and, when it comes to starting your career, it'll look great on your CV too.
Please note that the ability to study abroad is subject to availability and academic progress.
If you're interested in studying abroad, you'll be able to apply after you arrive in Sheffield.
---
Students taking any degree that doesn't already include a year abroad can apply to add a year to the degree – making the degree four years and adding an international experience between the second and final years of study. 
You'll choose classes that broaden your knowledge and help prepare you for your final year of study when you return to Sheffield. Students must pass all modules taken while studying abroad but these don't count towards your final degree classification.
You will also write a short 500 word summary of your experience so far at the end of semester one, and a 1,000 reflective essay at the end of the year. 
The support and advice you receive in Sheffield will still be available on your travels.
Study abroad
If you want to take your horizons to a truly global scale, then the University's Study Abroad scheme is for you.
Take part and you'll be able to spend a year studying at a University in Australia, Canada, Hong Kong, India, Singapore or the United States of America.
European Exchanges
We currently have a number of departmental links with excellent universities in France, Germany, Hungary, Italy, the Netherlands, Poland and Sweden.
This programme allows you to spend a year or one semester studying abroad. All of our partner universities have classes available in English but you can also take advantage of the opportunity to learn a new language or enhance your existing skills!
Please note that full details of how European exchanges will work are still being determined at this stage.
---
Summer schools are a great alternative for students who don't want to spend a whole year abroad. 
You can take a shorter visit to one of our many partner university summer schools in Europe or further afield.
Read: Valentina's story
More Global Opportunities student profiles
---
If you take one of our dual degrees with a language you will spend a year studying or working in a country appropriate to your chosen language.
Find out more about where you could be spending your year abroad if you study with History and a language: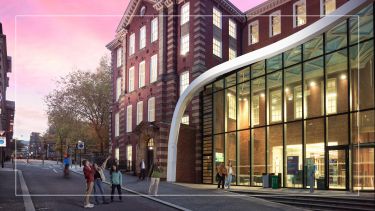 Visit us
Discover what sets Sheffield apart at our undergraduate open days on the Saturday 21 October or Saturday 18 November.