International Student Recruitment Manager for Sheffield University Management School.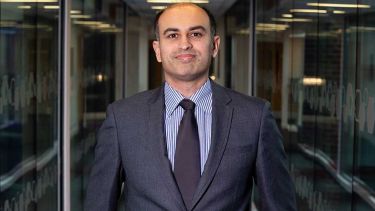 Off
I moved up north from London in 2012 to join the University and have been working in the marketing and student recruitment team based at the Management School since then.
Apart from Sheffield, I have worked for King's College London and Brunel University.
Coming from London I could not have asked for a better city to live in and more wonderful people to work with. Overall without a doubt the friendliest place to live and work in my experience.
At the Management School, I develop the yearly international student recruitment activity plans and represent the school in overseas markets. I also work closely with the University's network of educational representatives and provide specialist advice regarding market-specific promotional materials.
I take great pride in being able to be part of an international student's journey from the initial stages of which course to choose from, to coming to Sheffield and then finishing their studies and graduation. I find my job rewarding as it allows me to interact with people from different cultures and societies from around the world.
Working here is both challenging and motivating at the same time and I look forward to helping students from around the world make their dreams come true at the University of Sheffield.
Report + Support
An online platform for all staff and students to report and access support about harassment and discrimination of any kind.