Dr Gillian Ragsdell
BSc (Sheffield), CDipAF CAET, MSc (Bradford), PhD (Hull), SFHEA
Information School
Senior Lecturer in Information and Knowledge Management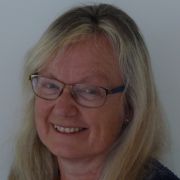 g.ragsdell@sheffield.ac.uk
Regent Court (IS)
Full contact details
Dr Gillian Ragsdell
Information School
Regent Court (IS)
211 Portobello
Sheffield
S1 4DP

Profile

After completing a degree in Physics at University of Sheffield, I pursued a career as an engineer in the semiconductor manufacturing industry. I then returned to academia to study for an MSc in Manufacturing Management at University of Bradford before completing an ESRC funded PhD at University of Hull in 1996. Since then I have worked in various academic roles and, in 2020, I joined The Information School as Senior Lecturer in Information and Knowledge Management.

University Responsibilities

Knowledge Exchange and Partnerships Development Lead
Research interests

My principal research interests are in knowledge management and, in particular, in the design and introduction of effective knowledge management strategies. I have collaborated on projects in a wide range of organisations in the public, private and voluntary sectors, where I have supported programmes of change and development. Early academic roots in systems thinking and creative problem solving influence my activities and most of my research adopts a participatory approach.

Funding from sources such as Nuffield, AHRC, British Academy, Royal Society for Edinburgh, EPSRC and Santander Bank Ltd., has supported my projects as well as the Royal Academy of Engineering that sponsored a recent Industrial Fellowship at the Energy Technologies Institute.

The impact of research projects in the energy sector and the voluntary sector has been recognised internationally - in the Knowledge Management and Intellectual Capital Excellence Awards I was co-recipient of a Certificate of Merit in 2015 and, in 2017, I was a member of the winning team.

I have published extensively including papers in prestigious knowledge management journals such as Knowledge Management Research and Practice and Journal of Knowledge Management and am proud to have edited a special issue of Journal of Knowledge Management focusing on the not-for-profit sector.

In addition, I have enjoyed organising and attending numerous national and international conferences. In October 2015 I gave the opening keynote speech at the 5th eLearning Conference in Bahrain and in January 2016 was an invited panellist and workshop leader at Kuwait's National Conference entitled 'Contemporary Roles of Governments in the Knowledge Economy Era'.

Research Projects

Examples of recent externally funded projects are listed below

Key learnings from operational life in the context of delivering energy innovation

| | | | | |
| --- | --- | --- | --- | --- |
| Energy Technologies Institute | Principal Investigator | £42,000 | June 2017 | 6 months |

Engineering Knowledge Management: Adding Value to the Energy Sector

| | | | | |
| --- | --- | --- | --- | --- |
| Royal Academy of Engineering | Principal Investigator | £30,000 | March 2015 | 12 months |
Publications
Research group

I am a member of the Information, Knowledge and Innovation Management research group and am interested in supervising PhD projects that advance theories and practices of knowledge management.

Completed PhD Students

Divyata Sohal: Systemic Organisational Knowledge Management: An action research study in a high-performance sport institute

Suzi Muchmore: Knowledge Transfer: A qualitative investigation of the UK low carbon innovation system

Vipin Chauhan: Knowledge Brokering: An insider action research study in the not-for-profit sector

Ghosia Ahmed: Knowledge Sharing and Information Security: A conflict of interest?

Mohammad Alhusban: Designing an intellectual capital framework for newspapers: The case of Jordan

Sylvester Baguma: Knowledge retention in agricultural research organisations: The case of Uganda

Hui Chen: Identification and classification of shareable tacit knowledge associated to experience in the software/IT industry sector: A case study in China

Tim Zijlstra: Continuous Professional Adaptation through the use of social media in academic libraries

Patricia Bertin: Towards effective governance of information in a Brazilian agricultural research organisation

Laura Marulanda-Carter: Email stress and its management in public sector organisations

Hui Yun Sung: An exploration of the essential elements of community engagement in public libraries

Paul Parboteeah: Using autopoiesis theory to give knowledge management a theoretical foundation

Maha Said Ali: Cultural influences on knowledge sharing in a Kuwaiti higher education institution: A case study approach

Christina Apostolou: The role of metadata in managing knowledge
Teaching interests

I have over 25 years' experience of teaching (at undergraduate and postgraduate level, with both campus-based and distance learning students, in the UK and overseas) in subjects such as knowledge management, qualitative research methods, systems thinking and project management.

My teaching is research led and aims to develop students' critical thinking about knowledge management and its practice. I aim to design and deliver teaching sessions that are interactive, engaging and informative.

I was awarded Senior Fellow of the Higher Education Academy in 2014 in response to a submission based (in part) on my experiences as a Director of Research Degree Programmes and as a University Teaching Assessor.
Professional activities

Conference Committee Member for International Conference on Intellectual Capital, Knowledge Management and Organisational Learning 2006 - current
Conference Committee Member for European Conference on Knowledge Management 2014 - current
2018, Speaker at School of Information Management, Sun Yat Sen University, China
2017, Speaker at The Cross Government Knowledge Management KM Practitioners Group, Annual Summer Conference, Buxton
External Examiner for MSc course T889 Problem Solving and Improvement, Open University 2014-2016
Programme Examiner for MSc in Information Management, iSchool, University of Sheffield, 2013- 2016
2016, Presenter at Royal Academy of Engineering Research Forum, London
2016, Panellist and Workshop Facilitator at Kuwaitke.com's first biennial forum - "Contemporary roles of government in the Knowledge Economy Era", Kuwait presented and organised by the General Secretariat of the Supreme Council for Planning and Development, and held under the patronage of His Highness the Amir of the State of Kuwait, Sheikh Sabah Al-Ahmed Al-Jaber Al-Sabah.
External Examiner for MSc course T847 Professional Project, Open University 2016
External Examiner for MSc course T883 Business Operations – Delivering Value, Open University 2015-2016
Winner of Outstanding Paper in the 2015 Emerald Literati Network Awards for Excellence
2015, Opening Keynote Speaker at Fifth International E-Learning Conference: Cognitively Informed Technology, University of Bahrain
2015, Speaker KIM Level 5 Development Programme, Welsh Government, Cardiff
2015, Speaker at Department of Business and Economics, Almeria University, Spain
2015, Assessor for the General Secretariat Award of Excellence in Designing and Developing e-Courses under the patronage of the Deputy Prime Minister of Bahrain
2014-2015 Editorial Board Member for Business Information Review
2014, Speaker at Third Sector Special Interest Group Annual General Meeting, Operational Research Society
2014, Speaker at Department of Library and Information Studies, University of Cape Town
2014, Member of Award Panel for The Cook Medal, (Best Knowledge Management Paper in Knowledge Management Research and Practice)
2014, Speaker at Charnwood Citizen's Advice Bureau Volunteers' Forum
2013-2015, Invited reviewer for National Research Foundation applications in South Africa
2013, Nominated referee for BA/Leverhulme small research grant scheme
2013, Best paper award at 10th Association of Event Management Education Conference
2013, EPSRC invited reviewer
2011 Visiting Professorship, Universitat Oberta de Catalunya
2010, Public lecture at College of Social Sciences, Kuwait University