Dr Salihu Dasuki
BSc (Cyprus), MSc (Brunel), PhD (Brunel)
Lecturer in Information Systems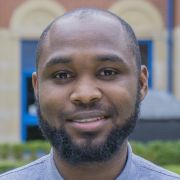 Profile

After completing my BSc in Information Technology from Eastern Mediterranean University, Cyprus in 2008, I immediately moved to the UK to obtain an MSc in Information Systems Management (Brunel University, London) in 2009. I stayed at Brunel University to complete my PhD in 2012 in the domain of Digital Development. I returned back to Nigeria in 2013 to join Baze University, Abuja as a Lecturer of information systems and after two years I took up a role as an Assistant Professor of Information systems at the American University Nigeria. In August 2017, I joined Sheffield Hallam University as a lecturer in Information Systems, and subsequently joined the Information School in the University of Sheffield as a lecturer in January, 2019.
Research interests

My principal research interests lies in the social, political and economic implications of information systems use, implementation and development in Africa. I am currently investigating the impact of ICT interventions on human development using Sen's capability approach within the Nigeria context. My future research plans are to develop models and frameworks in conjunction with government bodies, donor agencies and IS professionals that will act as a guideline for the effective design, implementation and evaluation of ICT4D interventions in Africa. I also have a particular interest in on the use of technologies by individuals affected by war and insurgency.
Publications

Journal articles

Chapters

Conference proceedings papers

Working papers
Research group

Current PhD Students

Norah Alotaibi: The Efficiency and Quality of E-Government Services: An Analytical Study of Smartphone Applications in the Saudi Ministries
Teaching interests

I have teaching experience in subject areas such as systems analysis and design, enterprise systems and modelling, and data warehousing and data mining.

I am currently contributing to various modules taught across various MSc programs within the Information School.