Dr Ziqi Zhang
Senior Lecturer in Social Media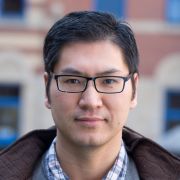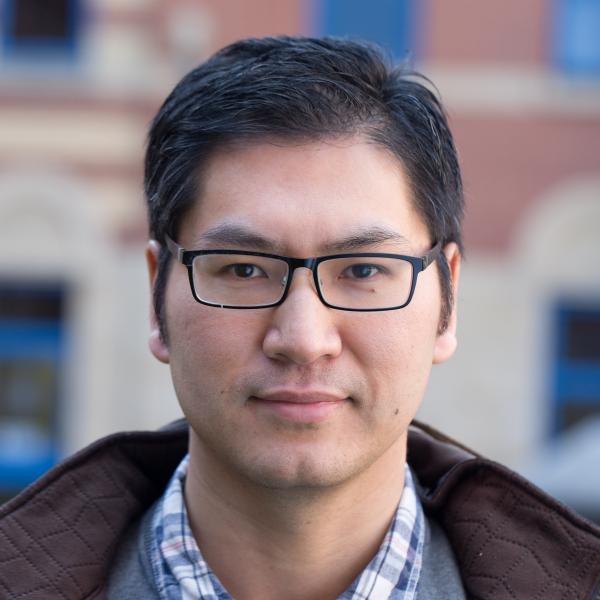 Profile

I am currently an academic member of staff of the Information School. Before joining the Information School in 2018, I was a computer science lecturer at the Computing and Technology Department, Nottingham Trent University (2016-18), and a researcher in the Department of Computer Science, University of Sheffield (pre-2016).

My research addresses methods that enable machines to extract human knowledge from text, to represent such knowledge in a structured representation that is understandable and usable by machines. This covers areas of knowledge graphs, natural language processing, text mining, and social media analytics. My work features close collaboration with industry partners, to apply research output to real-world problem solving. For example, I worked with Archaeological Data Services from the University of York to create ArchSearch, an advanced search engine for archaeology grey literature backed by an archaoelogy knowledge graph. I worked with The Klood Ltd to create the first football rumour extraction engine based on Twitter, FootballWhispers.com. And I worked with Vamstar Ltd. to develop a knowledge graph of the healthcare sector supply chain, in order to improve public healthcare procurement. These projects are funded by a range of research councils and private bodies, such EPSRC, AHRC, and InnovateUK.

I am always looking for PhD students in the areas of knowledge graphs, text mining and social media analytics. And I am interested in collaboration with external partners in any capacity.

University responsibilities
Research interests

My research addresses methods that enable machines to extract human knowledge from text, to represent such knowledge in a structured representation that is understandable and usable by machines. This ultimately enhances our capability of processing and sense-making of very large scale data, improving decision making. Specifically, this include but is not limited to:

Knowledge graph research: the automatic creation, augmentation, and mapping of structured 'databases' that support machine understandability and reasoning. Knowledge graphs are widely used today by search engines and industry applications. For example, Google uses knowledge graphs to improve its search results; pharmaceutical companies use knowledge graphs to discover unknown chemical compouds that can be used for drug development. Our project 'Archaeotools' was an example of developing knowledge graphs for the archaeology domain. This led to the ArchSearch service that currently powers one of the largest archaeology databse in the UK.
Information Extraction: developing computational methods to automatically transform unstructured, natural language text into structured representation that could support machine understandability and reasoning. This could include the extraction of terms, concepts, named entities, and relations between them from texts. I am particularly interested in the development and adaptation of IE methods in domain specific contexts, such as bibliometrics research, cultural heritage, and the legal domain.
Social media analysis: the application and adaptation of Information Extraction methods onto social media text analytics, to enable event discovery and monitoring. For example, I worked with Rotherham United Football Club to develop content moderation methods to tackle online hate. I worked with Diabetes.co.uk to develop computational methods for analysing user generated content in its forums. And I worked with a team of researchers to develop the first football rumour extraction engine using Twitter, FootballWhispers.com.
Semantic Web and Linked Data: the broader range of topics related to the vision of tomorrow's Web where machine understandable data are put on the Web, shared and reused across application, enterprise, and community boundaries.
Publications

Journal articles

Chapters

Conference proceedings papers

Preprints
Research group

Current PhD students

Amnah Alluqman: computational assistant for online-shopping for visually impaired people
Daisy Da Moura Semedo: text mining in online health forums
Omaima Fallatah: knowledge graph matching
Jessica Fairbairn: computational methods for predicting hate speech propagation
Jenny Hayes: social activisim on the social media
Terence Egbelo: knowledge graph completion for drug discovery
Zhixue Zhao: computational methods for hate speech detection

Past PhD examinations

Aug 2021: Ruizhe Li , Department of Computer Science, University of Sheffield
Aug 2020: Jun Zhang, Informatin School, University of Sheffield
Teaching activities

I lead two modules:

INF Introduction to Data Science covers key concepts and theories related to data science
INF6024 Researching Social Media covers topics on research methods, data collection and analysis methods and research ethics in the context of social media research
Professional activities and memberships

External examiner for the Dublin City University
Member of the Alan Turing Institute's Knowledge Graph network
Conference track co-chairs/senior committee members for the Extended Semantic Web Conference, the European Artificial Intelligence Conference
Guest editor for the Semantic Web Journal, Frontiers in Clinical Diabetes and Healthcare
Regular reviewer for conferences such as International Conference on Knowledge Engineering and Knowledge Management (EKAW), Internatonal Semantic Web Conference (ISWC), Extended Semantic Web Conference (ESWC), The Web Conference (WWW), Conference on Information and Knowledge Management (CIKM)
Regular reviewer for journals such as IEEE Transactions on Knowledge and Data Engineering, ACM Transactions on Knowledge Discovery from Data, IOS The Semantic Web Journal, Elsevier Information Processing and Management