Dr Ziqi Zhang
Senior Lecturer in Social Media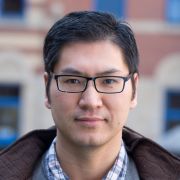 Profile

After obtaining my MSc from the University of Birmingham, I have been working as a researcher in the areas of text mining and Semantic Web in the Department of Computer Science, the University of Sheffield. My earlier research looked at text mining and Semantic Web technologies within domain-specific context, such as archaeology, aerospace engineering, automobile and consumer electronics.

Since 2012 I have been focusing on text mining on the Web, particularly methods for automatically creating and linking structured knowledge bases, and information extraction from the social media resources. During my post as researcher, I also obtained my PhD degree as a part-time staff candidate. Between late 2016 and 2017, I worked as a lecturer in Computer Science at the Computing and Technology Department, Nottingham Trent University.

I joined the Information School as a lecturer in January, 2018. In 2021, I was promoted to Senior Lecturer.
Research interests

My research addresses methods that enable machines to extract human knowledge from text, to represent such knowledge in a structured representation that is understandable and usable by machines. This ultimately enhances our capability of processing and sense-making of very large scale data, improving decision making. Specifically, this includes but is not limited to:

Information Extraction: how to automatically turn unstructured, natural language text into structured representation that could support machine understandability and reasoning. This could include the extraction of terms, concepts, named entities, and relations between them from texts.
Disambiguation: how to teach machines to automatically infer the meaning of a word or phrase within certain context.
Lexical semantics: how to represent the 'meaning' of a word, name, phrase, or sentence; how to measure the relatedness and similarity of these meanings (semantic relatedness and similarity).
Knowledge base construction: the use of all the above technology in the automatic creation of structured 'databases' that support machine understandability and reasoning; and methods of mapping such knowledge bases (ontology alignment, ontology mapping). An example of a knowledge base is the Google Knowledge Graph, or DBpedia.
Semantic Web and Linked Data: the use of all the above technology to enable the vision of tomorrow's Web where machine understandable data are put on the Web, shared and reused across application, enterprise, and community boundaries.

I am interested in supervising PhD research in the following areas:

using linked data for Information Extraction
knowledge graph related research
Web mining (e.g., machine reading of the Web, table mining)
computational social media research 
Publications

Journal articles

Chapters

Conference proceedings papers
Research group

Current PhD students

Abdulkareem Alqusair: Product category extraction and linking in the area of semantic web
Daisy Da Moura Semedo: Mining health information on the Social Web: towards an understanding of the influence of social media on public healthcare
Omaima Fallatah: Mapping and aligning large Knowledge Bases
Paul Fenn: Social Media as a tool to enhance Higher Education learning and teaching experiences
Jenny Hayes:
Phil Webster: Semantic Web For Knowledge Management
Zhixue Zhao: Learning from unbalanced data and limited data for automated hate speech detection
Teaching interests

I currently contribute to 'Information Systems Project Management' and 'Researching Social Media' modules, both are taught across a range of MSc programs. I also supervise dissertation students from various MSc programs.

As a computer scientist I also taught subjects on programming, database design and implementation, system analysis and design, and computer architectures.
Professional activities

Journal and conference reviewing

European Conference on Artificial Intelligence (ECAI 2020, CORE Rank A)
European Semantic Web Conference (CORE Rank A), every year between 2014-2020 International Semantic Web Conference (CORE Rank A), every year between 2014 and 2020
International Conference on Knowledge Engineering and Knowledge Management (CORE Rank B), 2014, 16, 18, 20
The Web Conference (CORE Rank A), every year between 2018 and 2020
ACM SIGIR Conference on Human Information Interaction and Retrieval, 2018, 2019

Journals:

Semantic Web Journal
Frontiers of Computer Science
IEEE Transactions on Data and Knowledge Engineering
ACM Transactions on Knowledge Discovery from Data
Information Processing and Management
Computational Intelligence
Online Information Review
IEEE Access
Crime Science
User Modelling and User Adapted Interaction
ICT Express
Peer J Computer Science
Computers in Human Behaviour