Sally Sanger
PhD researcher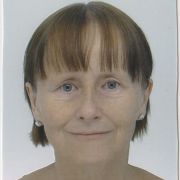 ssanger1@sheffield.ac.uk
Michael Lynch Laboratory (RC-323), Regent Court (IS)
Full contact details
Sally Sanger
Information School
Michael Lynch Laboratory (RC-323)
Regent Court (IS)
211 Portobello
Sheffield
S1 4DP

Profile

I started in humanities, graduating from Cambridge University with a BA (Hons) in English in 1982. I then moved to Bristol University to study medieval English literature.

I first came to Sheffield in 1988 to study Librarianship, obtaining an MA with distinction.

I then worked in the NHS in the field of information for patients for about 22 years, running the Leicestershire Health Information Network for 10 years. This provided support such as training, advice and information products to people working on the front line of health care e.g., general practitioners and other healthcare professionals, voluntary groups, public libraries, councils and other organisations

 I left this to set up a PALS service in a Primary Care Trust, and later went on to work in cancer patient information for Macmillan Cancer Support and for Essex Cancer Network.

Deciding to return to academia, I obtained an MSc with distinction in health informatics from University College London, and then returned to Sheffield to undertake my PhD.

---

PhD project

Title: "Alcohol online support groups: the role of discussion forums in constructing users understanding of their condition/disease."

Problem drinking remains a major issue for UK and other societies, affecting individuals, families and communities.

Face-to-face support groups, such as Alcoholics Anonymous, can play a large role in helping individuals recover – yet their online counterparts are under-researched and under-used by the NHS, particularly those that do not follow AA's 12-step programme for recovery.

This study aims to analyse and explore the different ways in which non-12-step online alcohol support groups can contribute to users' acquisition and development of beliefs about problem drinking – what it is, what causes it and how it should be dealt with. Beliefs about a problem or illness are very important as they can impact on whether help is sought in the first place, what solutions are pursued to deal with the issue and how well people manage it.

The research consists of analysis of user postings in online forums and in-depth semi-structured interviews with users. It is hoped that this research will help improve understanding of, and awareness about, the groups, particularly amongst those working with people with alcohol issues.

This might contribute to more people who need the groups being given information about them.

Supervisors

Research interests

I am chiefly interested in consumer health information, including health and ehealth literacy, and online support groups.

Funding and awards

Dissertation of the Year 2015, awarded by University College London and Cerner Corporation
Awards a Faculty of Social Sciences Scholarship to undertake my PhD with the Information School.