Victoria Wood
Marketing and External Relations Officer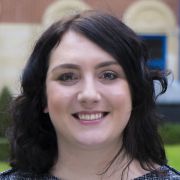 Regent Court (IS)
Full contact details
Victoria Wood
Information School
Regent Court (IS)
211 Portobello
Sheffield
S1 4DP

Profile

I joined the University in July 2017, originally in central corporate communications before moving to The Information School. Before this, I had worked across a variety of roles in the corporate, third, public and private sectors.  

I specialise in demographic profiling, competitor identification and analysis, public relations and social media. I also have a specialised interest in equality and diversity, particularly with LGBT+ matters.

Responsibilities

I manage all of the marketing activity and marketing budget for the Information School. This ranges from overseeing our digital presence and growing our social media channels, to procuring the services of agencies to produce marketing materials such as brochures, leaflets and promotional items.

I also lead on the communication of our research impact. This includes co-ordinating our School magazine, Inform, and managing the communications around our seminars.

Brief overview:

Planning and monitoring spend against the School's marketing budget;
Line-Managing the School's Admissions Team;
Working with senior staff to develop and implement a marketing strategy;
Providing specialist advice, guidance and support on student recruitment matters with particular emphasis on market insight/intelligence;
Identifying key areas for recruitment related activities, and carry out targeted campaigns using a range of approaches, including the use of social media and the web as marketing tools;
Co-ordinating and contributing to the development of high standard marketing and publicity materials;
Recruiting and organising Student Ambassadors in a range of activities to support the marketing of the School, particularly in respect of student recruitment;
Developing and maintaining alumni relations, liaising with the University Alumni Office as appropriate, through regular communications and activities such as mailshots, newsletters, social media and events;
Working with academic colleagues to raise the profile of the School with a particular emphasis on research projects and impact.