Dr Monika Fratczak
PhD (Sheffield), MA (Adam Mickiewicz, Poland), BA (Adam Mickiewicz, Poland)
Post-Doctoral Researcher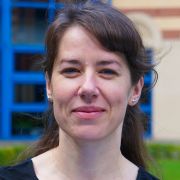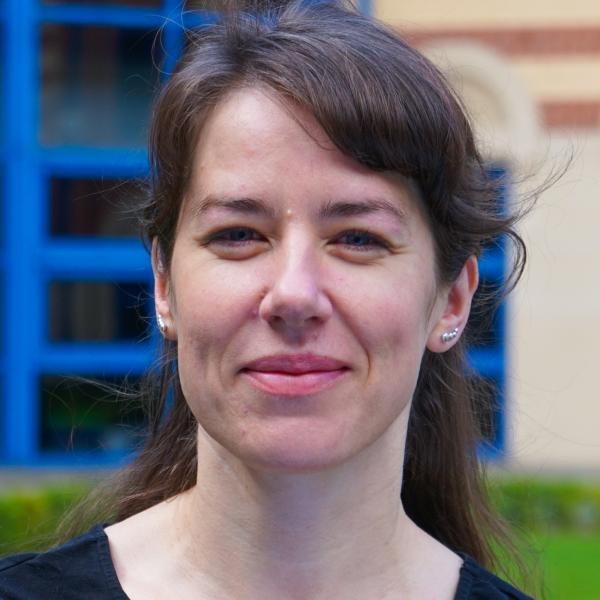 m.fratczak@sheffield.ac.uk
Room 324, Regent Court (IS)
Full contact details
Dr Monika Fratczak
Information School
Room 324
Regent Court (IS)
211 Portobello
Sheffield
S1 4DP

Profile

I joined University of Sheffield as a PhD student in 2018. I am currently working with Dr Jo Bates and Dr Itzelle Medina-Perea as a postdoctoral researcher at Patterns in Practice, an AHRC funded project that is exploring how practitioners' beliefs, values and feelings interact to shape how they engage with and in data mining and machine learning.

In 2022 I held a research post working with Professor Helen Kennedy on the Nuffield Foundation funded project entitled 'Living With Data: understanding people's knowledge, experiences and perceptions of data practices' which looks at everyday, public sector data practices related to healthcare, accessing public services, and media use and investigates how we 'live' with data, and a research post working with Dr Ozge Ozduzen on the British Academy funded project entitled 'Mapping and visualising intersections of social inequalities, community mistrust, and vaccine hesitancy in online and physical spaces in the UK and US' which investigates how do social inequalities play out within the global vaccine uptake in the Covid-19 pandemic.

In 2021 I worked with Professor Chris Anderson, Professor Helen Kennedy, and Professor Georgia Aiello on the AHRC funded project 'Generic Visuals in the News: The Role of Stock Photos and Simple Data Visualizations in Assembling Publics' which investigates the role that generic visuals play in bringing groups of people together around shared interests and concerns, activating citizens to care (or not) about particular issues, making possible (or not) various forms of engagement, including democratic decision-making, and in spreading or inhibiting the spread of disinformation. 
Research interests

Data (visualisation)
Visual communication
Digital media
Emotions
Mobilisations and political participation
AI and machine learning

My PhD research explores emotional responses and (potential) democratic participation through data visualisation about climate change in two different national contexts.
Publications
Grants

Postgraduate Writing Scholarship, University of Sheffield, 2022
ESRC White Rose Social Science DTC +3 PhD, Scholarship 2018-2021
Teaching interests

I am an Associate Fellow of the Higher Education Academy (AFHEA) and I have taught:

'Visual methods & digital media' lecture and workshop on the module Visual Methods for Social Scientists, MA Digital Media and Society, University of Sheffield, 2021-2022         
Digital Media in Datafied Society (MA); Social Media, Data and Society (MA); the Sociological Imagination (BA); Exploring Classical Social Thought (BA), Graduate Teaching Assistant, University of Sheffield, 2019-2022    
Professional activities and memberships

After completing my postgraduate studies I worked at Creative Initiatives Foundation and Urban Initiative of Kalisz on local, national and international community art projects and in digital literacy education including City counts: The first participatory budget monitoring in Poland (2013-2015) funded by EEA Grants and From zero to hacking hero free online learning platform (2016-2018) funded by Erasmus+.

Other Experience 

Conference organisation the 4th International Data Power conference, organised by University of Sheffield in the UK, Carleton University in Canada and the University of Bremen in Germany, Feb-July 2022

Awards

ESRC WRDTP 8th Annual Conference Poster Exhibition Competition (2nd award), 2019
Adam Mickiewicz University in Poznan, MA course, Rector's best student prize, 2012

Professional Memberships 

European Communication Research and Education Association (ECREA) 
TG10 Digital Sociology at the International Sociological Association (ISA)