Job vacancies in the Department of Journalism Studies appear here.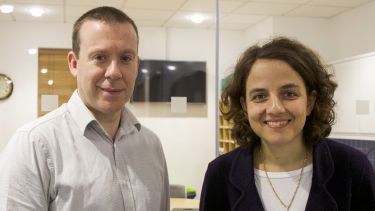 The Department of Journalism Studies is widely recognised as a UK leader for teaching and research in our field. We have been rated number 1 in our subject area several times by the UK's three independent university league tables. In the last Research Excellence Framework assessment, 100 per cent of our research was rated world-leading or internationally excellent for impact.
In response to increased student numbers and the changing nature of the media, we are often looking to recruit new teaching, research and professional services staff to the Department of Journalism Studies. Our current academic vacancy is displayed below.
University Teacher in Journalism
The University Teacher will contribute across our professional practice programmes, especially MA Journalism and BA Journalism Studies. We're looking for someone with substantial recent or current experience in journalism at a senior level, ideally spread over magazines, online, and digital journalism, who can translate that experience into effective and innovative teaching. They'll be a specialist in creative content, online and digital news journalism, with experience of managing digital and social media brands. They will have played a key strategic role in the industry's transition to digital methods of newsgathering and publication and will be expected to keep in touch with developments in journalism practice and feed them directly into their teaching. They'll also be able to contribute to the development of our curriculum.
Download the job brochure for more information
A world top-100 university
We're a world top-100 university renowned for the excellence, impact and distinctiveness of our research-led learning and teaching.