Former students sweep several nominations in top industry awards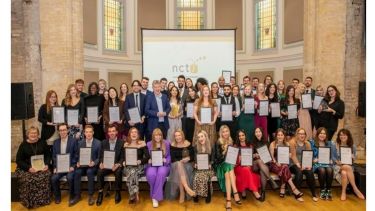 Miriam Kuepper, former MA Journalism student, has been shortlisted for the news Journalism category. Miriam works for the Mail Online, and has previously written for the Independent, BBC, Daily Mail and Bloomberg.
On being shortlisted, she said: "I'm so excited and honoured to be shortlisted for the NCTJ award in news journalism. 
"When I submitted my articles, I didn't think I would even get a nomination -  it makes me so happy that I made it on the shortlist. Even just being nominated is a great push for my career as it gives my work this 'stamp of approval' of some sorts and recognition for the hard work I put into these articles.
"I'm very excited to meet the other nominees at the ceremony and network with these talented individuals!"
Another Sheffield alumni has been nominated for the Data Journalism award. Jinqian Li, who graduated from BA Journalism in June, has worked on a huge range of Journalism topics, writing for the Sheffield Star, and SWNS. She is currently studying for a masters in MPA Digital Technologies and Policy, and hopes to develop her research in this area. 
Andrew McLean, who graduated from MA Journalism in October, has been nominated for the Sports Journalism award. He now works for the Daily Express Sport.
Students aren't the only ones who have been shortlisted, however. Lisa Bradley, Director of Undergraduate Studies, has been nominated for the Innovation of the Year Award for her teaching on resilience and trauma training. 
She said: "I am absolutely delighted to be shortlisted for my work on teaching resilience to our students. I feel very passionately that our job is to prepare the next generation for some of the trauma, firsthand or vicarious, that they will inevitably face as part of the job.
"Mental health and wellbeing in journalists is not always recognised or appreciated and I hope by providing coping strategies and better self awareness and support at this stage, this can go some way to changing those attitudes and so those stories still get told, professionally and objectively." 
Less recent alumni have also received NCTJ nominations for their work as trainee journalists. Georgina Quach, Editor of Inside Politics at the Financial Times, was nominated for Features of the Year, whilst Damian Shepherd, European Real Estate Reporter, was nominated for the trainee Data Journalism award. 
More of our alumni have had their excellent journalism acknowledged in the Regional Press Awards shortlist, which was also published this week. Jasmine Norden, who graduated from MA Journalism in 2020 and now works for Yorkshire Live, has been nominated for the Young Journalist of the Year Award.
Sophie Halle-Richards has also been nominated for an award in the Feature Writer of the Year Category. Sophie is a senior reporter, focussing on women's stories and investigations for the Manchester Evening News. 
Lydia Chantler-Hicks has been nominated for Reporter of the Year, for her work at the KM Media Group. 
Staff and students in the department took home three awards at last year's NCTJ event and hope to be equally successful this year. Best of luck to Lisa Bradley and all our former students - we have our fingers crossed for you!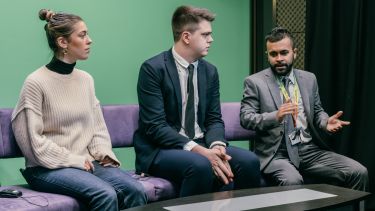 Our outstanding reputation for journalism
We're ranked as one of the top 5 universities to study journalism in the Guardian and the Complete University Guide - we're also 1st in the Russell Group for learning resources, student voice and learning opportunities according to the National Student Survey.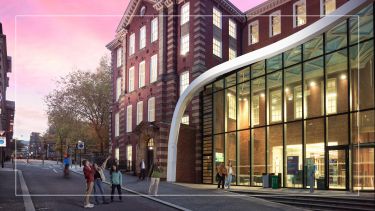 Visit us
Discover what sets Sheffield apart at our undergraduate open days on the Saturday 21 October or Saturday 18 November.