Sara Torsner
Department of Journalism Studies
PhD Student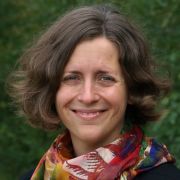 Profile

Sara began her PhD studies with the Department of Journalism Studies in September 2015. She holds a BA and MA in political science from Uppsala University in Sweden and has studied politics at Humboldt-Universität zu Berlin.

Her MA thesis 'Membership beyond citizenship' examines how normative theories of trans-national democracy address the political exclusion of stateless individuals. Since graduating Sara has worked as a freelancing journalist covering international issues within the field of human rights.

She has worked for the Swedish Association for Investigative Journalists and with engagements for press freedom organisations. Sara is currently a board member of the Kality foundation, an NGO that assists journalists who face imprisonment because of their work.
Research interests

PhD title: The design and structure of Journalism Safety Trends (JSTs) data sets as indicators of the threats to the practice of free journalism in hostile environments

Sara's PhD project focuses on the design and structure of Journalism Safety Trends data sets (JSTs), which identify hostile environments inimical to free journalism at the national and regional level. It sets out to explore the extent to which the safety of journalists is an indicator of other democratic and development trends in a society

The specific focus of the PhD will be to investigate whether there are any correlations between trends in the safety of journalists and indicators related to freedom of expression, media freedom, democracy, good governance and national and regional fragility.

The project is a collaboration between the United Nations Educational, Scientific and Cultural Organization (UNESCO) and the Centre for Freedom of the Media (CFOM) and is funded through a White Rose DTC ESRC Collaborative Studentship award.