Xingyu Cao
Department of Journalism Studies
PhD Student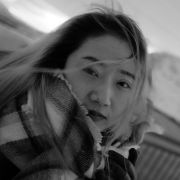 xcao9@sheffield.ac.uk
Level 2, 9 Mappin Street
Full contact details
Xingyu Cao
Department of Journalism Studies
Level 2
9 Mappin Street
Sheffield
S1 4DT

Profile

Xingyu's research focuses on discussing ethnic issues in China, such as Uyghur's identity in Xinjiang and in the Chinese society, through adopting the western concept of 'hate speech' to analyse phenomena in the Chinese context.

The purpose is to understand Chinese context from a western theoretical perspective, and compare cultural differences in dealing with ethnic issues behind different political structures.
Qualifications

Xingyu holds a BA in Chinese Language and Literature from Dalian University of Technology in China. In 2015, she came to Sheffield for the MA course of Global Journalism and achieved a Merit degree in 2017. After which, she continued her study in the department with a PhD project, mainly interested in combining western theories and Chinese context to present a thorough and innovative picture of understanding 'free speech' and 'hate speech'.    
Research interests

PhD title: Liberal sensitivity and hate speech in China

This project aims to study the concept of 'hate speech' in China from perspectives related to ethnic identity and culture. The study will examine how 'hate speech' is defined in the Chinese context and in doing so, how it compares with this notion in liberal democratic context. T

he Uyghur has long been living in Xinjiang Autonomous Region in China, under multiple policies to help them integrate into the Chinese society. They are well representative in understanding the experience of living in the Chinese society with the identity of ethnic minority. Little work has been done in this area as most academic research on hate speech relates to Western political contexts.

By focusing on hate speech, the study also helps to better understand the present nature of ethnic tensions in China and the scope of protection of ethnic minorities from discrimination and hate speech.