Dr Sally O'Halloran
PhD
Department of Landscape Architecture
University Teacher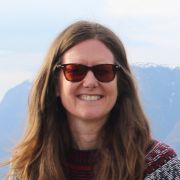 Profile

I am a University Teacher specialising in landscape history and planting design. Having completed my PhD in 2013, I joined the Department of Landscape full time where I teach both undergraduate and postgraduate students.

n my teaching I like to use live projects so that my students get the first-hand experience of how design translates to installation. I began my career as a gardener and then head gardener, working in historic gardens all over the world.

In addition to my work for the Department of Landscape, I am Senior Examiner for the RHS's Master of Horticulture qualification.
Publications

Journal articles

Chapters
Teaching activities

Module Co-ordinator

LSC 118 Histories of Landscape Architecture
LSC 231 Materials of Landscape-Planting Design
LSC 240 Urban Ecological Design and Planting
LSC333 Materials of Landscape-Planting Design
LSC303 Advanced Planting Design
LSC6111/2/3/4 Ecology, Vegetation and Management Studies

Tutor and supervise

LSC230 Ecological Processes, Design and Management
LSC232 Sustainable Communities
LSC6003 Landscape Research Dissertation
LSC6005 Special Project
LSC6026 Special Project- Research and Development Study
LSC6140 Landscape Research Dissertation