Alice Siberry
Research Student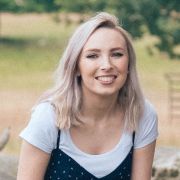 Profile

I graduated in 2015 with a First Class Honours Degree in Counselling, Coaching and Mentoring BA (Hons) at York St John University. I was then awarded the Women in Science and Engineering scholarship to complete my MSc in Psychology at Leeds Beckett University. I was awarded the N8 Policing Research Partnership studentship to complete my PhD at the University of Sheffield in 2016.

I have worked extensively with North Yorkshire Police since 2013, in the development of the Neurodiversity Partnership Hub and training in autism for police officers. In 2014, I was appointed as research assistant on the Child-to-Parent Violence research project conducted by Dr Lynne Gabriel at York St John University. In 2016, I extended this role to graduate research assistant for the Counselling and Mental Health Clinic at York St John University.

I am currently involved with Spectrum Theatre, Sheffield, an integrated theatre group as well as the National Prisoner Befriending Charity, New Bridge as a befriender and chair of a regional group. I recently began working for the Independent Office of Police Conduct as an Equality, Diversity and Inclusion Officer, alongside completing my doctoral studies.
Qualifications

Counselling, Coaching and Mentoring BA (Hons); Psychology MSc
Research interests

Diversity, Difference or Disorder? Exploring neurodiversity in police-community partnerships

The aim of my research is to investigate whether the police use neurotypical practices by exploring the interactions they have with neurodivergent citizens, examining whether the language used in police policy, procedure and practice is predominately neurotypical and assessing partnership relations between the police and organisations that support neurodivergent people.

Supervisors: Dr Layla Skinns and Dr Matthew Bacon

Research interests:

Criminal Justice System
Criminology, Policing
Neurodiversity
Mental Health
Vulnerability
Partnership working
Mixed Methods
Research group

Centre for Criminological Research
N8 Policing Research Partnership
Sheffield University Policing Research Group
British Psychological Society (Graduate Member)
Teaching activities

Between the years of 2016 and 2018, I was a graduate teaching assistant on two modules within the University of Sheffield Law School, Analysing Crime Data and Responding to Crime.

I am currently a causal academic at York St John University, on the Counselling, Coaching and Mentoring degree, supporting the Introduction to Reading, Writing and Researching module and supervising a number of third year dissertation students.

I also specialise as a private tutor for A-Level and University (undergraduate and Master's) Psychology students, which I have been doing since 2017.
Professional activities

Awarded Final Project/Dissertation Award for my undergraduate dissertation (York St John University) in 2015

Awarded Overall Achievement Prize for my undergraduate degree (York St John University) in 2015

Awarded the Women in Science and Engineering Award (Leeds Beckett University) in 2015

Awarded the N8 Policing Research Partnership Studentship in 2016 Organising Committee for the White Rose Doctoral Training Centre Conference at the University of Sheffield in 2017

Criminological Centre of Research Postgraduate Co-ordinator (University of Sheffield) between 2017 and 2018

Co-researcher with the National Autism Police Partnership (University of Nottingham) since 2019

Publications:

Gabriel, L., Tizro, Z., James, H., Cronin-Davis, J., Beetham, T., Corbally, A., Lopez-Moreno, E. and Hill, S. (2017). "Give me some space": exploring youth to parent aggression and violence. Journal of Family Violence DOI 10.1007/s10896-017-9928-1

Pendle, A., Barrett, G., Corbally, A., & Elvidge, S. (2015) In Practice: Perspectives on a case study. Association of Integrative Coach-Therapist Professionals Issue 11

Corbally, A. (2016) Response to "Ashworth, S., & Tully, R. Positive light on the spectrum" The Psychologist, 29 (10) https://thepsychologist.bps.org.uk/sites/thepsychologist.bps.org.uk/files/files/psy1016shop.pdf
Publications

Gabriel, L., Tizro, Z., James, H., Cronin-Davis, J., Beetham, T., Corbally, A., Lopez-Moreno, E. and Hill, S. (2017). "Give me some space": exploring youth to parent aggression and violence. Journal of Family Violence DOI 10.1007/s10896-017-9928-1
Pendle, A., Barrett, G., Corbally, A., & Elvidge, S. (2015) In Practice: Perspectives on a case study. Association of Integrative Coach-Therapist Professionals Issue 11
Corbally, A. (2016) Response to "Ashworth, S., & Tully, R. Positive light on the spectrum" The Psychologist, 29 (10)