Dr Amanda Spalding
Lecturer in Criminal Law and Justice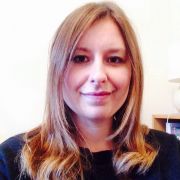 Profile

I am a Lecturer in Criminal Law and Justice at the School of Law. I teach across a range of law and criminology modules.

My broad research interests include immigration law, criminal law, border criminology, human rights and gender and the law. In 2018 I received my PhD in Law from King's College London. My thesis focused on the human rights implications of the criminalisation of immigration and a monograph based on this has recently been published by Hart. My current research projects include exploring the implications of the Nationality and Borders Act 2022 for migrants and uniting my interests in gender and the law and criminalisation by examining the 'rough sex' defence which was recently legislated on in England and Wales.

Prior to working at Sheffield I worked for five years at Canterbury Christ Church University as a Lecturer and Senior Lecturer in both the Law and Criminology departments. I have also previously taught at the School of Oriental and African Studies.
Qualifications

PhD, King's College London
LLM, King's College London
LLB (Hons) The Robert Gordon University
Research interests

Immigration Law
UK Criminal Law
Border Criminology
European Human Rights (especially where overlaps with Immigration Law, UK Criminal Law and gender issues)
Gender and the Law
Publications
Research group

I am a member of the Centre for Criminological Research.
Teaching interests

My teaching interests align with my broad research interests meaning I am able to deliver research led teaching. I also encourage my students to consider both the black-letter law and the law in context including the social and ideological context in which the law operates.
Teaching activities

The UG modules I teach are:

Criminal Law
Advanced Criminal Law
Family Law
Race, Gender and Crime
Punishment and Penal Policy

The PG modules I teach are:
Professional activities

Member of the British Society of Criminology Women, Crime and Criminal Justice Steering Group. 

Areas of supervision of interest: Immigration Law UK Criminal Law Border Criminology European Human Rights (especially where overlaps with Immigration Law, UK Criminal Law and gender issues) Gender and the Law