Katherine Cousins
School of Law
Lecturer in Law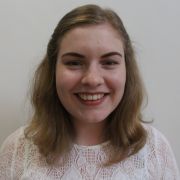 k.o.cousins@sheffield.ac.uk
Bartolomé House
Full contact details
Katherine Cousins
School of Law
Bartolomé House
Winter Street
Sheffield
S3 7ND

Profile

I joined the University of Sheffield as a Lecturer in Law in February 2019, where I specialise in the history of tax law. I am also currently in the final stages of my PhD at the University, which focuses on the role of commercial interests in the development of the first income taxes from legal, economic and socio-political perspectives. Prior to my PhD studies, I completed an LLM in Corporate and Commercial Law, also at the University,and gained an undergraduate degree in Law at Christ's College, University of Cambridge.

During my PhD I also worked as a Graduate Teaching Assistant at the School, where I taught on a range of private law modules such as Remedies in Private Law, and The Law of Obligations.
Qualifications

PhD (ongoing), The University of Sheffield
LLM Corporate and Commercial Law, The University of Sheffield
MA (Hons), Christ's College, The University of Cambridge
Research interests

Tax Law
Legal History
Economic History
Finance

I am a member of the Sheffield Institute for Corporate and Commercial Law research cluster.
Publications
Research group

Areas of research supervision
Teaching interests

I approach teaching with heavy emphasis on student participation, as I believe that the best way to learn, process and critique is through discussion and debate. I also try to encourage students to consider the real-world implications of what they are learning, as I feel this is an invaluable skill not only in enhancing academic understanding, but also to take forward into future study and/or employment. As such, I place particular emphasis on critiquing the law from social, economic and political perspectives, and on problem-based learning. I feel that this way, students don't learn the law in a 'vacuum' of doctrine and precedent alone, and instead begin to assess the law in its wider context.
Teaching activities

The modules I teach are:

Undergraduate:

Remedies in Private Law
Property Law

Postgraduate/MA:

Critical Introduction to Tax Law
Professional activities

Associate Fellow of the Higher Education Academy

Recent invited papers and keynote lectures (last 2 years)

'The Income Tax Revived: A re-examination' (poster) Cambridge History of Tax Law Conference, 9-10 July 2018, Cambridge: Lucy Cavendish College, University of Cambridge
'The First Income Tax: A Story of Commercial Tax Evasion' Society of Legal Scholars Annual Conference, 7-8 September 2017, Dublin: Sutherland School of Law, University College Dublin