Luiza Pereira
School of Law
Lecturer in International Law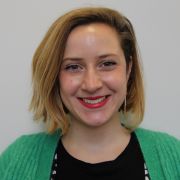 Profile

I am in the process of concluding a Doctorate at the University of Cambridge. My thesis, entitled "International Lawyers as Lawmakers", explores the role of the profession in the development of substantive rules of international law, using an eclectic methodology.

My work is forthcoming in the Leiden Journal of International Law and in an edited collection with Manchester University Press.

I have participated in a number of conferences including the European Society of International Law Research Forum, the NoLesLaw Conference, and the Cambridge International Law Journal Conference, as well as workshops.

I was a Visiting Researcher at the Erik Castren Institute for International Law and Human Rights in Helsinki under the supervision of Prof. Jan Klabbers.

During my Doctorate, I supervised the International Law Undergraduate Module, and taught as a Graduate Teaching Assistant for the LLM Peacekeeping paper. I was co-Chair of the Cambridge Pro-Bono project, Managing Editor of the Cambridge International Law Journal, and a coach for the Cambridge Philip C. Jessup International Law Moot Court Competition team.

I did my LLM at Cambridge, where I received the Clive Parry (Overseas) Prize in International Law, and the Pegasus Trust Scholarship for a short stint at the English Bar.

Before this I interned at the International Tribunal for the Former Yugoslavia Office of the Prosecutor in the Radovan Karadzic case.

I maintain strong ties with Universidade Federal do Rio Grande do Sul, in Brazil, where I undertook my LLB.
Qualifications

PhD Candidate, University of Cambridge

LLM (hons) International Law, University of Cambridge

Summer Programme, Hague Academy of International Law

LLB, Universidade Federal do Rio Grande do Sul.
Research interests

Theory of International Law, History of International Law

International Legal Method, Sources of International Law

International Dispute Settlement

Use of Force

International Responsibility

International Humanitarian Law

International Criminal Law.
Publications
Teaching interests

My teaching is precise, participatory, and playful. It is precise because it focuses on mastering refined use of primary cases and materials, and the functioning of international institutions. It is participatory insofar as it requires students to prepare so as to be active participants in their own learning. It is playful as it seeks to make students fall in love with the discipline, the beauty and irony of its lofty goals, its contingent successes, and its idiosyncrasies. I provoke students to question law's underlying assumptions by guiding them towards making connections between cases and materials, and their knowledge of global politics. In line with my research interests, I also bring to light the personalities behind legal developments as a means of bringing forth the tensions between agency and structure.
Teaching activities

The modules I teach are:

Undergraduate

Advanced Issues of International Law
International Legal Theory and Practice
Professional activities

CAPES/Cambridge Trust PhD Scholarship (2015-2018)
Clive Parry (Overseas) Prize for International Law, Cambridge LLM (2015)
Hughes Hall E.M. Burnett Prize for LLM Performance (2015)
Cambridge Trust LL.M. Scholarship (2014-2015)
Instituto Ling / Gouvea Vieira LLM Scholarship (2014-2015)
Best Oralist Brazilian National Rounds, Philip C. Jessup International Law Moot Court Competition (2011)

Recent invited papers and keynote lectures

The Role of International Organizations and Non-State Actors in the Formation of Customary International Law Workshop (Manchester International Law Centre), "International Law Commission materials: Legal Nature and Place Within the Draft Conclusions and Commentary on the Identification of Customary International Law" (2017)
European Society of International Law Research Forum (University of Granada, Spain), "The myth of neutrality in international law-making: the case of "teachings of the most highly qualified publicists" as they are portrayed in mainstream literature" (2017)
Cambridge International and European Law Conference (University of Cambridge), "International Law Commission materials: Legal Nature and Place Within the Draft Conclusions and Commentary on the Identification of Customary International Law" (2017)
NoLesLaw (Network of Legal Empirical Scholars) Conference (University of Copenhagen), "Mapping the Invisible College" (with Niccolò Ridi) (2018)
Cambridge International Law Journal Conference (University of Cambridge), "More than a morbid quest: obituaries as a window into the workings of the 'invisible college of international lawyers'" (2018)
REDIAL Conference - Rethinking Teaching International Law in Latin America (Universidade del Rosario, Colombia), "Decolonizing the international law curriculum for and from below: our lived experiences and the need for Global South approaches to textbooks in Portuguese" (with Fabio Morosini) (2019)
Workshop "International law's invisible frames – Social cognition and knowledge production in international legal processes" (Hebrew University, Israel). "'More than a morbid quest: international lawyers' obituaries as overt acknowledgement of scholarly law-making and knowledge production in international law" (2019)