Dr Russell Buchan
Senior Lecturer in International Law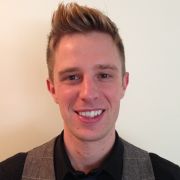 Profile

I am a senior lecturer in international law at the University of Sheffield School of Law. I am part of the admissions team for the School's undergraduate course.
Qualifications
Research interests

International Humanitarian Law
International Criminal Law
Cyber War
Post Conflict Reconstruction
International Legal and Political Theory

Member of the Sheffield Centre for International and European Law Research Cluster. 
Publications

Books

Journal articles

Chapters

Conference proceedings papers

Reports

Website content

Other
Research group

Areas of research supervision

International Peace and Security
International Legal Theory
Post Conflict Reconstruction
Cyber Security
Grants

| Title/Description: | Awarding Body: | People Involved: | Dates: | Amount: |
| --- | --- | --- | --- | --- |
| The Responsibility to Protect and Humanity: A Study on the Idea of Human Interconnectedness' | White Rose Collaboration Fund  | A consortium of 10 academics from Universities across the United Kingdom | July 2013 - July 2015 | £9,757 |
Teaching interests

I teach predominantly in my area of research: public international law. This enables me to teach with enthusiasm and to present to my students my interpretations of international law and, if necessary, how it should be reformed. Importantly, I expect my students to participate in this process; challenging my ideas and interpretations, forcing me to reflect critically upon my research. In light of this expectation, my students are therefore expected to not just understand the law (and its application) but to engage with it normatively; what's good about the law? What should be maintained? What should be changed? For me, this enables teaching and learning to be as enjoyable as it is rewarding.

I teach both undergraduate and postgraduate module.
Teaching activities

The modules I teach are:

Undergraduate

Foundations of International Law (Convenor)
Advanced Issues in International Law (Convenor)

Postgraduate and MA

Theoretical Foundations of International Organisations (Convenor)
International Law and the Use of Force (Convenor)
International Humanitarian Law (Convenor)
Professional activities and memberships

My book, International Law and the Construction of the Liberal Peace, won the American Society of International Law's Francis Lieber Prize for an outstanding monograph in the field of armed conflict for 2014.

I sit on the Editorial Board of the Journal of the Use of Force in International Law (Hart Publishing)
Special Issue Editor of the International Community Law Review (Martinus Nijhoff)
I sit of the Advisory Board of the International Community Law Review (Martinus Nijhoff)
I have reviewed numerous articles and book proposals for leading Law Journals and Publishers.

Recent invited papers and keynote lectures

Russell has presented his research at various international and national conferences. These include presentations at the Universities of: Bristol, Cambridge, Durham, Oxford, Exeter, Glasgow, Helsinki (Finland), Leeds, Liverpool, Manchester, Nottingham, Oxford, Sydney (Australia), Turku (Finland) and Utrecht (Holland). I have also presented my research at the Australian National University and the Universidad de Los Andes (Colombia). I have presented my research to the Council of Europe, International Law Association, Society of Legal Scholars, Law and Society Association, Chatham House, British Institute of International and Comparative Law, Ukrainian Embassy in London, UK Foreign and Commonwealth Office and the NATO Cooperative Cyber Defence Centre of Excellence.