Dr Sarah Kebbell
School of Law
Lecturer in Law
Co-Director of International Law Firm Relations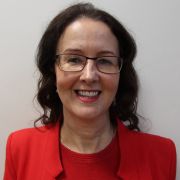 Profile

My research focuses on anti-money laundering (AML), and in particular the compliance issues faced by large commercial law firms when operating within the UK AML regime.

My research findings have been and will be used to recommend changes in policy and AML regulation both at a UK level and globally. I was invited to participate in the Law Commission consultation process on AML reform and am widely cited in their Consultation Paper published in July 2018.

My work is also utilised by the Law Society in their written evidence to the Treasury Select Committee inquiry into Economic Crime in 2018. I am a member of the Law Society Money Laundering Task Force.

I studied at Cambridge University and the University of Law before entering practice as a corporate banking lawyer in London and the North West with Addleshaw Goddard, DWF and DLA Piper. This background therefore complements my role as Co-Director of International Law Firm Relations.

Upon leaving practice I completed my PhD at Liverpool University prior to starting at Sheffield in September 2017. I have previously delivered a range of corporate and commercial modules at Liverpool University, Manchester Metropolitan University, Chester University and the University of Law.
Qualifications

PhD - Liverpool University - awarded with no corrections
Postgraduate Certificate in Learning and Teaching in Higher Education
Postgraduate Diploma in Legal Practice, University of Law
MA, Cambridge University
Research interests

I am a member of the Sheffield Institute of Corporate and Commercial Law Research Cluster
Publications
Research group

Areas of research supervision
Teaching interests

My approach to learning and teaching aims to incorporate an array of active learning techniques in order to build a vibrant learning environment. In particular, I favour the use of problem-based learning as being highly effective in developing sustained learning and transferable skills. I also believe in research-led teaching as this exposes students to cutting edge research and to new approaches to a particular subject. I am keen to support students with their learning wherever possible.
Teaching activities

Undergraduate

Sale of Goods Law
Advanced Criminal Law and Justice

Postgraduate

International Money Laundering Control
International Business Transactions
Professional activities

Member of the Law Society
Member of the Law Society Money Laundering Task Force

Recent invited papers and keynote lectures

`The Legal Profession and the UK Suspicious Activity Reporting Regime - Exploring
Practitioner Perspectives and Challenges` - invited speaker, UWE, February 2019
`Proceeds of Crime Act 2002 and the Legal Profession` - Law Commission AML Symposium - invited speaker, July 2018.
`Legal Profession Engagement with the SARs Regime` - presentation at `Dirty Money: New Insights and Emergent Issues` conference, QMUL, May 2018.
`Everybody`s Looking at Nothing`, paper delivered at Sussex University Crime Research Centre Conference, May 2017.