Sarah Robson-Burrell
School of Law
LPC Lecturer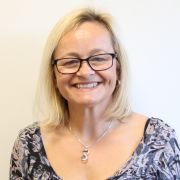 Profile

I qualified as a Solicitor in 1992. Whilst in private practice I initially managed two small branch offices in the local area, advising clients in all areas of law. I've subsequently specialised in residential conveyancing for various firms initially in Sheffield and subsequently in the Greater London area. My experience includes acting on a wide variety of residential transactions including acting for sellers, buyers and lenders in both freehold and long leasehold transactions, landlords and tenants in residential lettings and also commercial property transactions.

I have a Post Graduate Certificate in Learning and Teaching.
Qualifications

LLB (Hons): University of Hull
Diploma in Legal Practice: University of Sheffield
Postgraduate Certificate in Learning and Teaching: University of Sheffield
Teaching interests

My teaching is focused mainly on the LPC course; however I also teach at undergraduate level and on the GDL.

The emphasis at Sheffield on the LPC is on learning by doing. Most of the time spent in teaching sessions will require the student to put their legal skills and knowledge into practice in a series of practical tasks and activities. Teaching on the LPC is in workshop sessions in groups of up to 18. Typically the students are split into small groups of 3 to 4 and are asked to undertake such tasks as brain-storming, team-working, problem-solving, role-playing and presenting. We believe that this ensures that the student achieves the requisite knowledge and understanding to be able to do the job of a day one trainee.

It is important that in these sessions the client is placed at the centre of the problem, understand the client's concerns and provide practical solutions.
Teaching activities

The modules I teach are:

Undergraduate 

Land Law

Postgraduate 

Land Law - GDL
English Legal System - GDL (Convenor)
Legal Research Methods - GDL (Convenor)
Commercial Property Law

Legal Practice Course 

Property Law and Practice (Convenor)
Commercial Property
Solicitors Accounts
Professional Conduct
Writing
Drafting
Practical Legal Research (Convenor)
Advocacy
Interviewing and Advising
Professional activities

Member of the Law Society