Supported by a multi-million pound investment from the University of Sheffield, the Centre for Machine Intelligence is a strategic initiative dedicated to the transformation and acceleration of our research, innovation and teaching via Artificial Intelligence (AI).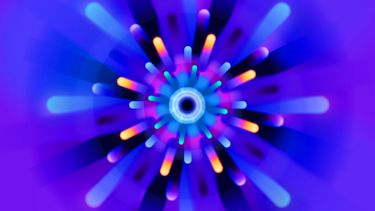 On
Our focus is to use AI to solve real problems with global reach. We will work with the University's flagship research institutes, and other centres to tackle some of the greatest global challenges facing society today, such as energy production and security, sustainable food systems, healthy ageing and treating neurological disorders. Working with our world-leading AMRC, we will also use AI to transform the efficiency and quality of advanced manufacturing processes. 
Our mission is to create an interdisciplinary research environment that recognises the University of Sheffield's unique strengths in manufacturing, autonomous systems, health, energy, digital humanities and digital twins.
Building on the University's track record of developing software toolkits that are used internationally (eg PyKale, GPy), we will invest in the development of a standardised, structured, shared software ecosystem and associated training.
We will ensure the University has an unrivalled provision for curated data sets. Our flagship institutes, Biomedical Research Centre, Data Connect service, Insigneo Institute, Sheffield Robotics and other institutes/centres generate extensive curated data at an accelerated pace. We will ensure these data sets have accessible AI-powered analytic tools to realise their true impact. 
We will also support the commercialisation of AI-driven innovation and development of new AI-related taught programmes.
Under the Turing Network Development Award from the Turing, considerable momentum has developed around AI at the University involving 200+ researchers from 30+ departments and institutes, with regular community events, an open source website, newsletter and shared resources.
Visit our Shef.AI community site
Sheffield AI researchers have formed 21 special interest groups in six research areas - Health and Medical Sciences, Data-centric Engineering, Science, Humanities and Social Sciences, Security, Business, & Public Policy and Cross-cutting challenges. 
Besides growing links with the Alan Turing Institute, the University is also part of the N8 Centre of Excellence in Computationally Intensive Research network, operating under three themes: Digital Health, Digital Humanities, and Machine Learning.
Our vibrant AI community embodies the principles of openness, collaboration and inclusion that characterise the research culture at our University.
We will work closely with stakeholders in industry, government, and non-profit organisations to address national priority areas and challenges for AI and work with the Sheffield City Region to make the University's AI expertise beneficial to local industry and schools. 
For more information about our centre, get in touch cmi-enquiries@sheffield.ac.uk.
The institutional hub contains briefing documents, branding assets and other resources. It is only accessible to University of Sheffield staff.
Flagship institutes
The University's four flagship institutes bring together our key strengths to tackle global issues, turning interdisciplinary and translational research into real-world solutions.