The Advanced Manufacturing Research Centre (AMRC) specialises in world-leading research into advanced manufacturing and materials of practical use to industry.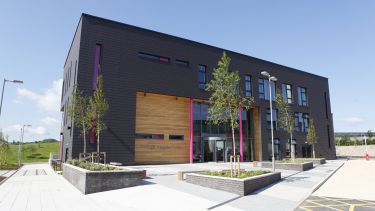 The AMRC transforms industrial and economic performance by making step changes in productivity, increasing competitiveness, developing new products and processes and training new talent and skills.
Work is carried out alongside over 100 industrial partners including industry giants such as Boeing, Rolls-Royce, BAE Systems and Airbus, as well as smaller organisations such as Small to Medium Enterprises (SMEs). These partnerships can be for one-off projects or take the form of long-term collaborative efforts.
The AMRC has expanded from its foundation in 2003 to become central to the Advanced Manufacturing Park in South Yorkshire, employing over 500 highly qualified researchers and engineers from all over the world. The operations are also no longer exclusive to South Yorkshire, the expansion to AMRC North West bringing the AMRC's capabilities to Broughton and Preston.
The AMRC has 11 core capabilities:
Additive Manufacturing
AMRC Training Centre
Castings
Composite Manufacturing
Design and Prototyping
Integrated Manufacturing
Machining
Manufacturing Intelligence
Metrology
Microscopy
Structural Testing
The AMRC Knowledge Transfer Centre is the venue for the IDC Machining Science Student Conference. 
AMRC Knowledge Transfer Centre
Advanced Manufacturing Park
Wallis Way
Catcliffe
Rotherham
S60 5TZ
AMRC campus map (PDF, 980KB)
IDC Machining Science Student Conference
For students and researchers with machining, manufacturing and process monitoring backgrounds to present their work.