From civic roots, our School has grown as part of a globally connected University. Internationalisation is embedded in everything we do: from our world-leading research, to our innovative teaching, and our beneficial partnerships that span the globe.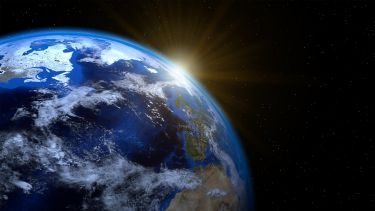 Recognition | Research | Education | Community | Business
---
International recognition
We are proud of the recognition our School has received from influential organisations worldwide.
Sheffield University Management School is Triple Accredited by the world's leading accreditation bodies: AACSB, AMBA and EQUIS. This is an endorsement of the quality of our programmes, research output, support for students and alumni, and links with industry.
World-class programmes
Our postgraduate programmes have been rated as some of the best in the world according to the QS Business Masters Rankings 2020.
MSc Finance & Accounting — 14th in the UK and 60th globally
MSc Management — 15th in the UK and 68th globally
MSc Marketing Management Practice — 11th in the UK and 33rd globally
CEO Magazine have benchmarked thousands of MBA programmes and awarded our MBA Tier One status. Our Executive MBA is ranked in Tier One and 56th in the global rankings.
A head start for our alumni
Leading professional associations recognise the outstanding quality of both our teaching and our graduates. That's why they accredit a number of our programmes and offer exemptions on professional exams to our graduates.
A global University
The University of Sheffield's performance for excellent teaching and research, as part of a genuinely global community, is consistently confirmed by international independent assessments.
Times Higher Education World University Rankings
The University is ranked 104th in the world – a rise of five places on the previous year – and 13th in the UK according to the 2018 Times Higher Education World University Rankings. We also came in at number 42 out of 200 universities in Europe.
Times Higher Education World University Rankings by Subject 2020
University of Sheffield ranked within world's top 60 for social sciences.
The Times and The Sunday Times Good University Guide 2018
University of Sheffield is listed at 21st in the UK. This league table is drawn up from criteria including student satisfaction, teaching and research quality, degree results achieved, student-staff ratios and graduate prospects.
QS World University Rankings 2020
The University is rated 78th in world, 13th in the UK, and number one in Yorkshire and the Humber in the 2020 QS World University Rankings.
---
Internationally renowned research
Our research is impactful and socially responsible. It helps us to understand modern business thinking so that we can influence policy, innovate sustainable solutions for the planet and companies, and improve wellbeing in the workplace. International research at the School crosses all disciplines, but much focuses on international human resource management, doing business in emerging economies, international strategic alliances, international business and managing multinational enterprises, export marketing and international consumer research.
Our reputation for excellent research attracts leading organisations, companies and other universities to work with us.
Examples of our international research
---
An international education
We have developed relationships with many prestigious universities throughout the world. These range from collaborative links that involve summer schools for our students to student exchange initiatives and jointly awarded programmes such as our MSc Global Marketing Management. Some of the universities we collaborate with are:
Mannheim Business School, Germany
Linköping University, Sweden
Vienna University of Economics and Business, Austria
ESADE Business School, Spain
Hong Kong Baptist University, Hong Kong SAR
Sino-British College, China
Griffith University, Australia
Kobe University, Japan
Internationalisation in our curriculum
We put great emphasis on the potential for our students to gain an international educational experience whilst studying in Sheffield. That is why we integrate globally focused content into over 100 of the modules that we teach. We offer a range of programmes with time abroad built in such as on the BA International Business Management and MSc Global Marketing Management. We want as many of our students as possible to benefit from the insights international experience offers. In addition to our courses with integrated study abroad experiences, our students can take part in a range of global opportunities to broaden their horizons. This includes summer schools at partner universities and support for students who undertake work placements or volunteering opportunities abroad. Additionally, we offer courses where the content has a strong international component to help our alumni compete on the global stage. These include the MSc International Management, MSc International Management and Marketing, and MSc Management (International Business).
---
The value of an international community
Our School is an international community. Our diversity is one of our key strengths and this contributes to the large amount of globally-leading work that we publish. The School is made up of academics from over 24 countries and we regularly host visiting scholars who join us from all over the globe. The international experience of many of our faculty enriches our students' education. The quality of ou programmes attracts students from every corner of the globe. Graduates often comment on how much they gain from their programme's global cohort.
We support staff to add to their international experience through mobility schemes that allow staff to work abroad for a period of time or by teaching abroad in institutions such as Griffith University, Australia, the University of the Witwatersrand, South Africa, University of Rome II – Tor Vergata, Italy, and Nanjing University, China.
Meet us in your country
We regularly travel overseas to meet with students interested in studying with us. Our International Student Recruitment Manager, Mr Asif Naeem, supports international students who would like to study with us and travels abroad to meet with prospective students and attend recruitment events.
 International visits
Kuala Lumpur, Malaysia, Wednesday 13 November 2019
Jakarta, Indonesia, Saturday 16 November 2019
Ho Chi Minh City, Vietnam, Monday 18 November 2019
Hanoi, Vietnam, Tuesday 19 November 2019
Yangon, Myanmar,  Friday 22 November 2019
To arrange a meeting during one of the visits above, please email Asif Naeem (a.naeem@sheffield.ac.uk).
See when the University of Sheffield is visiting your region
Celebrating our international community
We welcome students from all over the world. And we are passionate about making sure their contribution to our economy and culture is recognised. That why the University and Students' Union launched the #WeAreInternational campaign. The campaign has been supported by more than 160 UK universities and colleges, the British Council and the Home Office. Find out more about how we are making sure that the value of international students is properly recognised.
We have excellent ties with international businesses. Many members of the School's Advisory Board have international working experience, or work for leading global organisations. We also sustain relationships with our international network of alumni, which strengthens our global presence.
Many international enterprises use toolkits that were developed by our faculty to improve how they do business. For example, businesses in Brazil have been using the Sustainable, ethical supply chains or SCA-EMP Diagnostic Toolkit, developed by our researchers, to achieve financially sustainable supply chains and excellent employment practices. 

The Supply Chain Environmental Analysis Tool (SCEnAT) was developed to help businesses worldwide change their operations to reduce C02 emissions, make cost savings of up to £250,000 per company, and improve their business performance through – in one case – winning additional contracts worth £1.75million. AREC and Microsoft have partnered to deliver this project which counts among its clients Volkswagen, Boeing, and Toshiba.
The School uses its membership of organisations such as the EFMD, AACSB, AMBA and ABS to support its quality improvement processes through participation in accreditation processes. Members of our senior management team attend, network and share experiences with other members of these organisations through various forums.
A world top-100 university
We're a world top-100 university renowned for the excellence, impact and distinctiveness of our research-led learning and teaching.