International Business Management with Study Abroad BA course structure
Understanding the principles of how businesses function and succeed in an international market is a key focus of this course, with modules offering students global operational and cultural perspectives on the corporate world.
Based on Sheffield University Management School's established Business Management programme, BA International Business Management with Study Abroad gives students a solid foundation in business knowledge and skills in first year, before focusing on the global marketplace in years two and three.
Module information
In year one, you'll study modules including Introduction to Behaviour at Work, Management Themes and Perspectives, and Business Economics. This will be complemented by skills-based modules covering essential accounting and decision making techniques.
Core 
| Module title | Credit value | Module description | Assessment method |
| --- | --- | --- | --- |
| Business Economics | 10 | This module offers an insight into how microeconomic factors, such as consumer behaviour, can be used to understand and predict business decisions. Macroeconomic issues are also considered, such as inflation and price levels, and the impact this may have on businesses. This is a basic level economics course aimed to give students foundational knowledge. | Exam |
| Introduction to Behaviour at Work | 10 | This module provides insight into the study of human behaviour in work organisations, developing understanding of why people do the things that they do in organisations. | Course work/ exam |
| Accounting & Finance for Managers | 20 | The aim of this module is to provide an understanding of the basic concepts in accounting and finance. Students are introduced to the preparation and structure of financial statements, the appropriate forms of finance and the means of raising money to fund new or existing enterprises. Also creative accounting is considered and corporate accounting scandals are explored. | Exam/ online tests / course work |
| Business Management in Context | 20 | This module covers a range of issues relevant to the modules covered in a Management Studies degree. The module explores how management came to be as a discipline and how it has evolved, both historically and culturally. It will be the start of building the foundation for studying for a degree programme. | 4 assessments (2 per semester), 3 of which are individual assignments and 1 group assignment |
| Management Themes and Perspectives | 20 | This module introduces students to some of the key themes and perspectives within management. Through a series of 4 four-week 'packages' the module will introduce students to key issues within marketing, sustainable development, operations management and strategic management, with the opportunity to develop assignments based around companies and case studies of their choice. | 3 assignments, integrative group task |
| Analysis for Decision Making (A or B) | 20 | This module will demonstrate how quantitative techniques can be used to support effective business decision making. Students will be introduced to a range of quantitative techniques and tools which can be used to produce useful management information within a business context. The module is split into two options, A and B, to provide those who have not previously studied A-level Mathematics increased contact hours. | Exams, group project, online quizzes |
| Futures First: Professional Self-Management | 20 | This module provides students with a structured and supported process to reflect upon their own learning, performance and achievement, and to plan for their personal, educational and career development. This includes informative talks from graduate recruiters and alumni to give students an insight into the opportunities to expect after graduation and how to make themselves the most employable. | Critical review, self-reflection, CV and personal action plan |
In the second year, students will acquire a keen understanding of global business through the opportunity to study abroad at one of our partner institutions. We have partner universities worldwide. Through our exchange programmes you can apply to spend time in destinations including Australia, Canada, Asia, New Zealand, Singapore, the USA and Europe."
International and European partner universities
International countries

Australia

Australian National University
Griffith University
Monash University
University of Adelaide
University of Melbourne
University of New South Wales
University of Queensland
University of Sydney*
University of Western Australia
University of Wollongong

Canada

McMaster University
University of Alberta
University of Calgary*
Western University*

Hong Kong

Chinese University of Hong Kong
City University of Hong Kong*

New Zealand

Singapore

Nanyang Technological University, Singapore*

USA

Case Western Reserve University
Drexel University*
University of Oklahoma
University of Wisconsin-Milwaukee
Georgia Institute of Technology
Montana State University
Northern Arizona University*
University of New Mexico
University of Pittsburgh
University of Texas at Dallas* (calculus required)

*These universities have restrictions set by the partner university. This could be a restricted number of courses/places available/additional documentation required etc.

European Countries

Austria
•    Vienna University of Economics and Business
Denmark
•    Copenhagen Business School
Finland
•    Aalto University School of Business
France
•    ESC Rennes School of Business
Germany
•    EBS Business School
•    University of Mannheim
Italy
•    Università degli Studi di Roma, Tor Vergata, Rome
Portugal
•    Universidade Nova de Lisboa*
Sweden
•    Lunds Universitet
The Netherlands
•    University of Amsterdam*

*These universities have restrictions set by the partner university. This could be a restricted number of courses/places available/additional documentation required etc.
The module content varies by partner university but you are required to take modules covering marketing, human resources, organisational behaviour and strategy. We divide partner universities into European and non-European countries; you are guaranteed a place at a partner university subject to meeting the academic requirements (average 60% with no failed modules in the first sitting) but we cannot guarantee where. We hold briefing sessions, information talks and a study abroad fair in the first semester of year one – this is your opportunity to identify where you want to apply to study in your second year. Applications for partners outside Europe take place in semester one and applications for partners in Europe take place in semester two.
Read more about studying in Europe and outside Europe.
---
For the third year of the course, students return to Sheffield and continue their business management studies with a strong international focus. Working closely with the University of Sheffield's prestigious School of East Asian Studies, specialist modules such as Work and Society in Japan are available, alongside three core modules which will challenge and enhance your now established international expertise.
Core
| Module title | Credit value | Module description | Assessment |
| --- | --- | --- | --- |
| International Business | 20 | This unit introduces key theories of international business development - those concerning the rationales for international expansion, the choice of foreign market entry strategy and the impact on the economies of host countries. Particular attention will be devoted to the role played by the international business environment and its institutions, and to key strategic management issues such as global supply chain management, knowledge management, intellectual property protection and risk management, | Exam, assignment |
| International Marketing | 20 | This aim of this module is to provide students with an understanding of international marketing. The module will prepare students for the challenge of global marketing and enable students to have sufficient knowledge to be able to take on international related work, if faced by this challenge in industry. | Assignment and group presentation / Exam |
Optional (choose four from)
Module title
Credit value
Module description
Assessment
Digital Marketing
20
This unit aims to provide a comprehensive and critical understanding of the Internet as a platform to support marketing activities (e.g. digital marketing communications, social media marketing), create meaningful customer relationships (e.g. customer relationship management, online consumption communities) and as a tool to assist with strategic issues (e.g. marketing analytics, online service quality, online retailing and online branding).
Group presentation, individual assignment
Managing complex projects
20
Megaprojects are transformative for economies and can impact millions of people. Although some of the basic principles of project management may still apply, large-scale complex projects involve different managerial challenges that are related to their size, significance and uncertainty. The aim of this module is to provide students with the fundamental aspects of managing complex projects. It provides an encompassing view and understanding of the challenges and causes of risks in managing projects that is necessary to effectively drive change in organisations and the wider society.
Course work
Critical Perspectives in Work and Organisational Psychology
20
This module provides an understanding of the theories and techniques used within organisational psychology. These are fundamentally concerned with the analysis and resolution of problems faced by personnel and human resource management when they attempt to select, train, appraise and develop a competent workforce. Based within a tradition of experimental psychology, in which it is assumed that it is possible to measure the attributes of people and their environments, work psychology is dominated by approaches that focus on "fit" between individuals and organisations and on trying to predict how individuals will behave in the future.
Course work
Corporate Social Responsibility
20
In general terms, Work and Organisational Psychology is concerned with the application of psychological theories and techniques to the analysis and resolution of problems that confront the personnel or human resource function, in its endeavours to select, train, appraise and develop a competent workforce. Work and Organisational Psychology has traditionally positioned itself within the broad terrain of experimental social psychology, a discipline that emphasises the importance of the application of empirical scientific methods to the study of human behaviour. The aim of this unit is to critique this positioning and to present arguments that we need alternative knowledges to enable us to fully understand workplace behaviour.
Course work
Work and Employment in the Twenty-First Century
20
This module is concerned with exploring the dimensions of work and employment in the twenty-first century. It will explore as its central motif notions of `decent work and `job quality within the contemporary political economy. We will examine the key dimensions of job quality focussing on issues relating to skill formation, employee autonomy and growing work pressures. As well as exploring changes in the quantity and quality of jobs on offer in the economy, the module will also explore the dimensions and dynamics of job quality for key occupational groups such as creative workers, knowledge workers, service workers and manual work. As a result questions such as `what makes a job have quality `why are bad jobs growing `are graduate jobs disappearing and `is knowledge work on the increase will be considered. The module will draw on a wide body of both empirical research as well as requiring a theoretical engagement with the subject.
Course work / Exam
Socially-Responsible Marketing and Consumption
20
The module provides students with a comprehensive understanding of socially responsible marketing and consumer
behaviour. It will demonstrate how marketing and consumer behaviour principles can be used to tackle social
issues (such as smoking, unhealthy eating, etc), support non-profit organisations, aid sustainability, support
government policy development and benefit consumer welfare.
Course work, group project
New Venture Creation
20
This module will provide students with the opportunity to bridge knowledge gained through their studies to develop an idea for a new venture. Students will develop their business ideas through marketing strategy, secondary market research, product design, operations planning, and financial forecasting.
Presentation, course work
Further information about applying can be found on the undergraduate prospectus:
---
Placements
A placement year is an excellent opportunity to apply what you've learnt in your course so far and gain invaluable workplace experience. Placements take place between your second and final year of study and are usually based in the UK.
As your second year is spent overseas, if you choose to do a placement you will be away from the University of Sheffield for two consecutive years. You will also be based overseas during the placement recruitment process, so will most likely be unable to attend interviews and assessment centres in person. This means you may have to be more flexible in the type of organisations or roles you apply for, for example, smaller companies may be more willing to conduct interviews via Skype.
Find out more about placements
---
Student insight
You can also read more from our students on our blog. 
---
Your career
Futures First is our way of ensuring you graduate with more than just a degree. It includes our dedicated Employability Hub where you can access careers support, find job or placement opportunities, and develop essential skills through workshops with industry experts. You're supported throughout your course and for up to three years after you graduate.
More information about careers support
---
The content of our courses is reviewed annually to make sure it is up-to-date and relevant. Individual modules are occasionally updated or withdrawn. This is in response to discoveries through our world-leading research, funding changes, professional accreditation requirements, student or employer feedback, outcomes of reviews, and variations in staff or student numbers. In the event of any change we'll consult and inform students in good time and take reasonable steps to minimise disruption.
Information last updated: 18 September 2020
---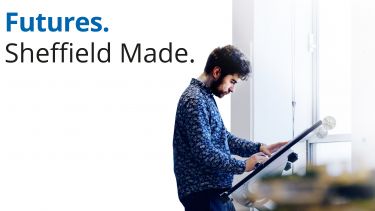 Undergraduate online open days
We're number one in the north for graduate employment. Find out why at our online open day on ​​​Saturday 17 October.