Dr Melanie Bull
Management School
MBA Director
Senior University Teacher in Leadership and Leading Change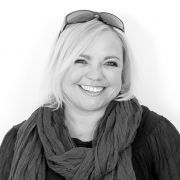 Sheffield University Management School
Full contact details
Dr Melanie Bull
Management School
Sheffield University Management School
Conduit Road
Sheffield
S10 1FL

Profile

Mel is the MBA Portfolio Director (interim) and FT MBA Programme Director and works in the Executive and Professional Education team. She has been teaching executive and professional education for 14 years and is passionate about adult learners.
Research interests

Mel has undertaken an MSc in Coaching and Mentoring and her research explored imposter syndrome in female leaders. She completed her Doctorate in Business Administration (DBA) in 2015 which focused on the use of reflective practice in business, drawing on aspects of organisational behaviour, blame culture and the use of reflective practice in decision making. Her current research areas include the use of coaching and mentoring with female leaders, reflective practice, interpersonal communication, leadership, facilities and workplace management, and change.
Publications

Journal articles

Chapters

Conference proceedings papers
Teaching interests

Mel's teaching interests include personal and professional development, reflective practice, communication, leadership, personality preferences, and coaching and mentoring. 
Professional activities

Fellow of the Chartered Management Institute (FCMI)
Certified Member of the Institute of Workplace and Facilities Management (CIWFM)
European Mentoring and Coaching Council (EMCC) Accredited Coach/Mentor 
MBTI Practitioner
Accredited Essence and Clarity Practitioner (DiSC profiling)

Conferences:

Bull, M. and Aderiye, Y.O. (2020) Gender and Leadership in FM: A view from the top. The proceedings of the 19th EUROFM Research Symposium 2020, European Facility Management Network. 3-5 June 2020, online conference.
Bull, M (2016) People Matter: A Hermeneutic Exploration of reflective practice and facilities management.  Botswana Accountancy College Research Symposium, 22March 2016, Gaborone, Botswana
Bull, M. (2015) Improving Facilities Managers through reflective practice education. The proceedings of the 14th EuroFM Research Symposium 2015, European Facility Management Network, 1-3 June 2015, Glasgow
Bull, M. & Taylor, C. (2014) Teaching Reflective Practice; can Human Resource Management (HRM) learn from research in other disciplines.  The proceedings of the 25th SPACE Network Conference, 23–25 April 2014, Barcelona.