Professor Yvonne Beach
Associate Dean for Internationalisation and Accreditation
Chair in Management Education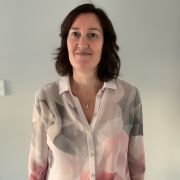 Profile

As Associate Dean for Internationalisation and Accreditation, Yvonne is responsible for the development of the School's Internationalisation Strategy and its triple-crown accreditation (AMBA, EQUIS & AACSB).

Yvonne has significant experience as a senior project manager delivering strategic projects and managing a portfolio of continuous improvement and organisation change projects which drive through the necessary changes to deliver strategic intent whilst focused on stakeholders.

Yvonne delivers guest lectures, coaching and consultancy with organisations within and outside Higher Education.
Research interests

My research interests are located in project studies with a particular interest in complex organisational change projects with a focus on socio-political dynamics.  Title of DBA thesis: On the politics of change in academia: Projects as negotiated and contested spaces (2021)
Publications

Conference proceedings papers
Research group

Affiliated member of Organization Studies (OS)
Professional activities

Invited speaker

Beach, Y.  Chartered Association of Business Schools Directors of Education 'The Challenges of attracting and retaining clients, participants and students during the crisis'. 

Invited Speaker

Beach, Y (University of Sheffield) & Anderson M (Boston University).  AACSB Associate Dean Conference. New Orleans, Louisiana (November 2019).  'Managing when change is the only constant'.

Certified Lean Six Sigma Black Belt
Certified Lean Practitioner