Be involved. By engaging with your alumni community, you can expand your professional networks and even make a difference to the lives of future students. #SUMSinspire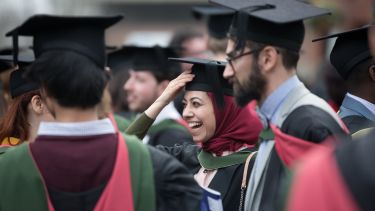 We encourage alumni to join our new-look online group called Join SUMS Alumni, an exclusive group for Management professionals from around the world to share opportunities and keep in touch. We hold annual reunions in the UK as well as international events, and alumni are always welcome to participate in our on-going programme of business conferences throughout the year. There are also many ways in which you can volunteer your time and knowledge to make a big difference to our students.
Find out more about becoming involved below and over on the Management Gateway. Keep in touch! We look forward to getting to know you on your alumni journey. #SUMSinspire
Benefits and services
Supporting our students
Host a student project
Provide a student placement
Advertise a student or graduate vacancy
Deliver a guest talk
Become an Alumni Volunteer
Stay connected with your University
Experience all the benefits and services that come from being a Sheffield graduate.